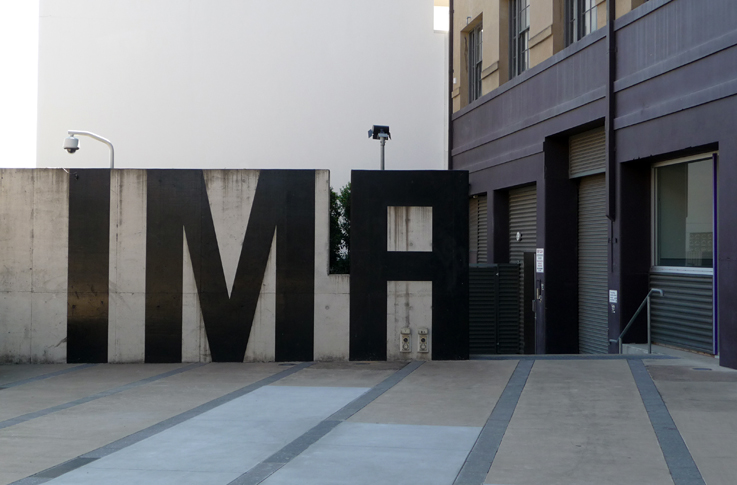 The IMA is pleased to present a talk by artist Marysia Lewandowska. This is the sixth presentation in a series of talks running throughout the year titledWhat Can Art Institutions Do?
Born in Poland, Lewandowska now divides her time between London, UK, and Hong Kong. Through collaborative projects she has explored the public function of archives, collections and exhibitions in an age of privatisation. She was Professor of Art in the Public Realm at Konstfack, Stockholm 2003–2013, where she established Timeline: Artists' Film and Video Archive. In 2014 she was Visiting Professor at the Chinese University of Hong Kong. Throughout 2014/15 she is Artist in Residence at the Asia Art Archive in Hong Kong.
Lewandowska's most recent projects engage with questions of ownership and forms of knowledge sharing, including Women's Audio Archive (2009) at CCS Bard College, NY and Open Hearing (2010) at the Women's Library, London. Subject to Change (2011) explored the history of student protest and was developed with the Curating Contemporary Art programme for Shadowboxing at the RCA, London. Re-Distributed Archive (2011) featured at the Congress of Culture, Wrocław; Publishing in Process. Ownership in Question (2012) (with Laurel Ptak), was at Tensta konsthall, Stockholm. In 2014 her project Shanghai Exhibition Histories, curated by Bilijana Ciric, opened at Osage Gallery, Shanghai. In 2015 a new film Triple C. Editing the Century was commissioned by Maria Lind for the Vienna Biennale at the Museum Angewandte Kunst (MAK).  Her book Undoing Property? (Sternberg Press), co-edited with Laurel Ptak, was published in 2013. As part of the IMA's 40 years celebration is her forthcoming project Unlimited Edition.
This event is free for IMA members. Suggested donation for non-members is $5.