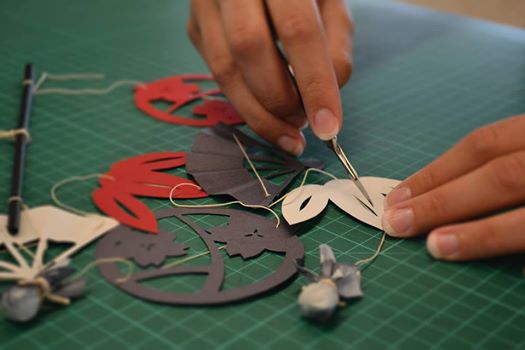 Discover the gentle art of Japanese paper cutting with designer Mabina Alaka. Mabina will show you techniques to make beautiful cut-outs and silhouettes.
You can use your paper 'paintings' and cutouts to create cards, bookmarks and mobiles.
Please arrive at least 15 minutes prior to your workshop to register with the facilitator and secure you materials.
Tickets are $35 including materials and light refreshments.
Book online at www.slq.qld.gov.au/whats-on or call 3840 7576
For ages 12+