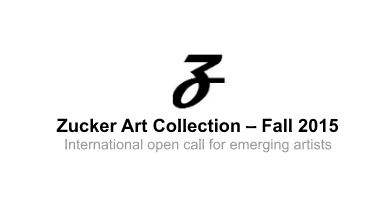 The Zucker Art Collection is looking to acquire contemporary artworks by international fine artists.
This new private contemporary art collection is composed of works by emerging artists from around the world. By discovering and working with professional artists we learn about their work and open up opportunities for their career development.
The jury for the open call is composed of art historian and curator Rona Kopeczky, and Eyal Zucker the owner of the collection. The jury will select the winner of the open call from a shortlist of 5 artists. The collector will contact the selected artist to acquire an artwork in the budget range between $1,000 – $2,000 USD.
For more information and how to apply go to https://www.works.io/organizations/eyal-zucker/zucker-art-collection-fall-2015
email: opencall@works.io
website: https://www.works.io/organizations/eyal-zucker