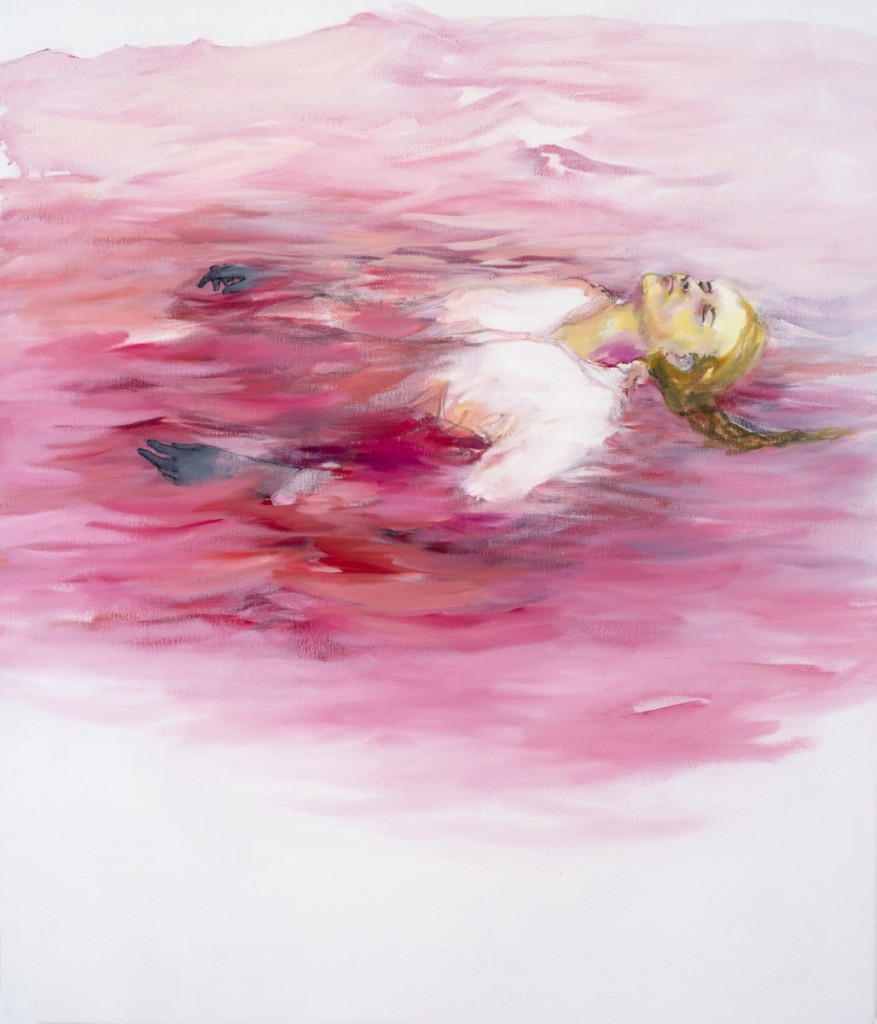 Abbey McCulloch holds a Masters in Fine Art from the Queensland College of Art, Griffith University. Named as one of Australia's 50 Most Collectable Artists by Art Collector in 2009, 2010 and 2011, she has been a finalist in the Archibald Prize three times (with portraits of Toni Collette [2007], Nell Schofield [2009] and Naomi Watts in 2013). She has also been a finalist in the Redland Art Prize, the Paul Guest Drawing Prize, the Northern Rivers Portrait Prize, the Stan and Maureen Duke Prize and the Metro Art Prize.
Women as social beings: mothers, daughters, sisters – the manner in which the feminine might present itself when the public gaze is not present and perfection not a requirement – this is what concerns Abbey McCulloch. Her paintings of the female persona, while grounded in the tradition of self-portraiture, also act as vehicles for exploring emotions ranging from awe to frustration, from screaming abandon to resolute determination. McCulloch says she looks to create a "reflexive mirroring process" using her own image as a prop to lay bare contrivances necessary for emotional survival in our overly self-conscious culture. Her ease and facility in working with the face and figure lead to "a mix of theatre, a bit of softening, some exaggeration" and subsequently, an incisive glimpse into forthright, unsentimental observation.
Her palette favours complementary colours applied in thin layers, building to a sense of irony: opposites work against one another in disagreement and tension. "My work is an absolutely private pilgrimage. I want the viewer to feel the struggle between risk and hesitation".
Image: Deeper (2015) Oil on canvas, 70 x 60cm
ABBEY MCCULLOCH is represented by Edwina Corlette Gallery