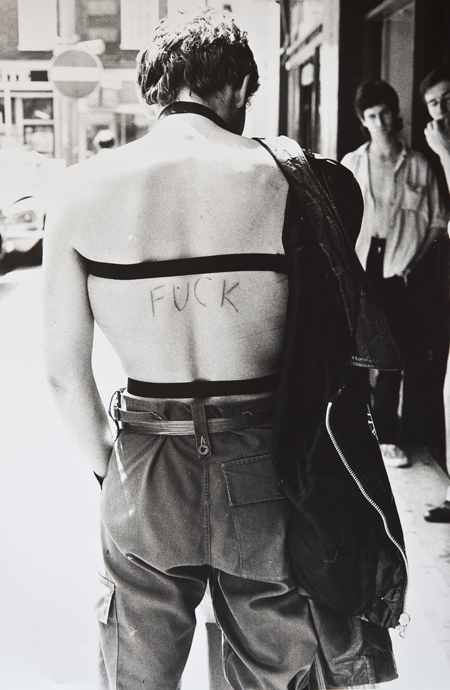 Punk had become a major subculture that included a diverse array of ideologies, fashion, and other forms of expression, visual art, dance, literature and film.
Alex Buckingham's PUNK exhibition is a personal recollection of the very beginning of the Punk era in London's Beaufort Market, in Kings Road, in the early 70's. These images were taken on Alex's Praktica camera using 35mm black & white film.
My friend became punk when leaving college and dabbled in second hand clothes. To this end he helped set up and had a stall in the first and original punk market, The Beaufort Markets in The Kings Road, (corner Beaufort St) Chelsea. There were only a dozen or so stalls, all selling shoes and clothes and anything leather!
From memory the punks were a friendly bunch, as were the shoppers, and most were willing to allow me take their picture. There was an uncertain air though, and if I'd said anything out of order, I'd be running down the street without my camera.
I survived and was curious to see that they liked the weird and the wonderful! I was stunned to find that the ' Fuck ' on this guy's back, was actually done with a scalpel …………. and the 'Punk' on the girl's leg was tattooed; I wonder what they think now?
This is the first time I've printed and exhibited the imagery, I feel it's a part of English history and takes me back to my early photographic days.
Alex Buckingham
Exhibition Opening: MAY 19, 3pm