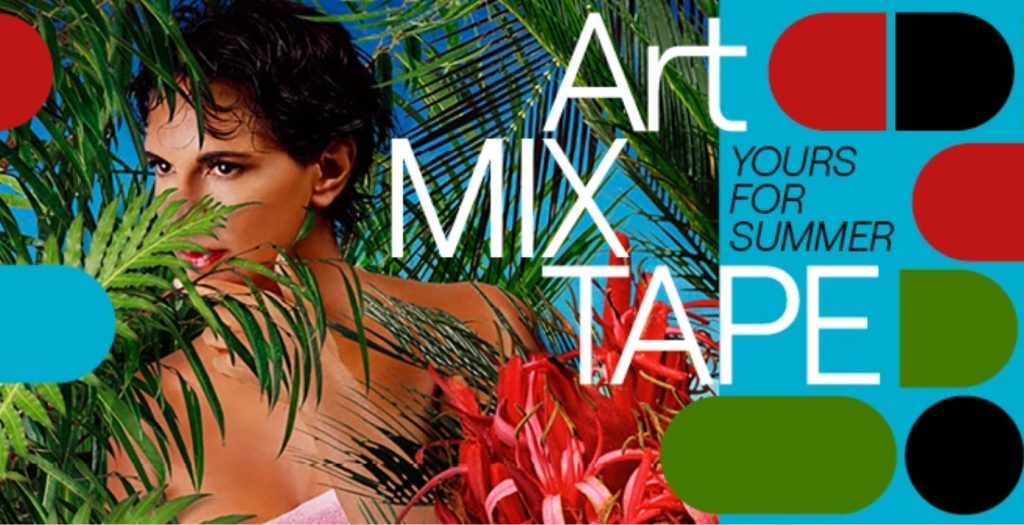 HOTA Gallery's inaugural summer exhibition, like any good mixtape, is brimming with an assortment of themes, ideas and works including photography, painting, sculpture and video by some of Australia's leading artists.  
From retro-infused moments, enchanting other-worldly scenes, streaks of mythology and pop culture, and nods to the spirit of a Gold Coast summer – bold, often beautiful, and with a touch of cheekiness to be enjoyed by all.    
From confessions of unrequited love to sharing the music that raised us, the humble mixtape has been the versatile vehicle of some of life's major moments. Art Mixtape: Yours for Summer  takes this lead and is a mashup of memories of summers past and of the art that speaks to us today.   
A compilation of phenomenal Australian and New Zealand based artists, featuring works from Daniel McKewen, Kathy Temin, Tracey Moffatt, Michael Zavros, Ramesh Mario Nithiyendran and Sam Jinks, and featuring hits and new discoveries from the Gold Coast City Collection.  
Free and open daily. Enhance your art adventure and book in at Palette Restaurant or The Exhibitionist Bar to delight in cocktails and menus inspired by works and themes from the exhibition.