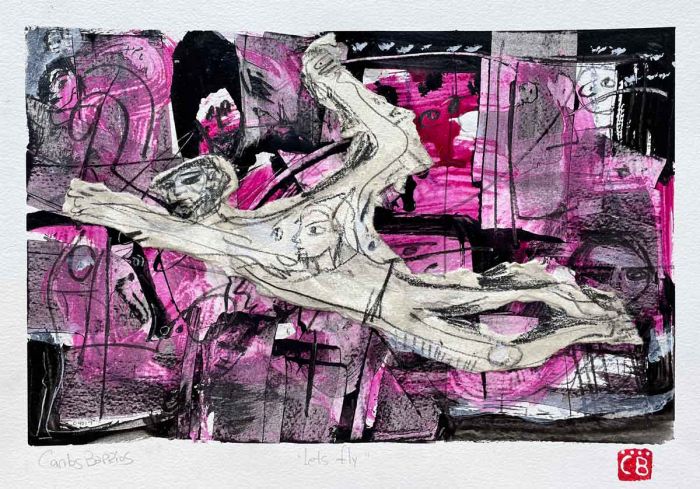 The exhibition is an exploration of symbols and objects and is Barrios' third solo with Mitchell Fine Art. Carlos Barrios continues to play with familiar themes of human connection and the blurred lines between reality and fantasy. These concepts are portrayed by the figures and animals that inhabit his artworks.
Raised in El Salvador in Central America and the son of an archaeologist, Barrios has had a lifelong interest in Totems – objects, symbols and other visual forms and was fascinated by how energy and belief can transform something simple, almost banal, into a powerful source of communication.
As a maker of pictures and objects, Barrios observes long periods of intense concentration and comments that this process often engenders an almost hallucinatory state as he 'simply becomes the conduit through which the artworks are created'.
Carlos Barrios has broadened his practice to create a series of painted wooden sculptures, some measuring up to almost 3 metres in height.
"When involved in the act of creation, I find I am delivered a sense of peace. There is great wonder and delight, a freedom and surprise, whilst witnessing and participating in this process of something taking on a life of its own" – Carlos Barrios.
Image: Carlos Barrios, 23 x 36cm. Mixed media on paper