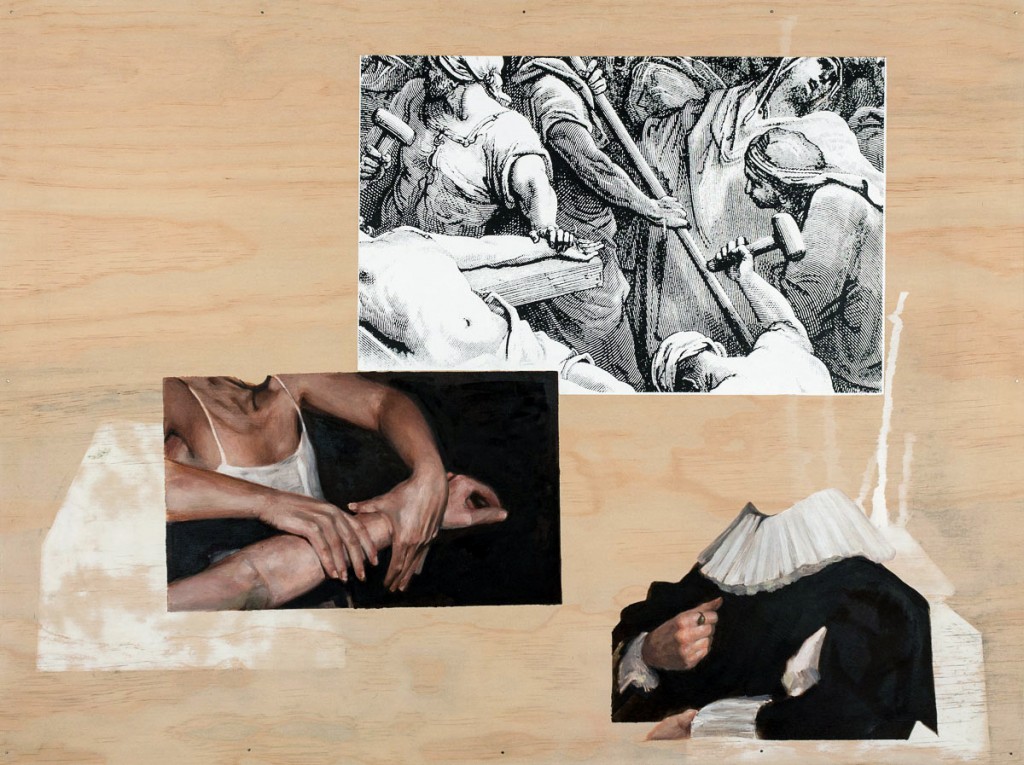 Chase Archer is a Brisbane based artist working across painting, drawing and printmaking. Receiving his Bachelor of Fine Art from Queensland College of Art in 2016, he is currently completing Honours.
Archer's works are layered composite scenes created from imagery ranging from painstakingly replicated Dutch masters, through to iPhone photos and images appropriated from mass media and popular culture. These images are combined to create scenes which highlight the tension between not only the symbolism of the imagery but the medial, historic and social connotations of the content.
The artworks contain complex dialogues which bridge high art and the everyday. Through the combination of iconography the works reflect a sense of the contemporary while still considering the history of the mediums. They present a disjointed archive of collected images as a means of creating artworks which are self referential and dense in possible interpretations.
For more information please visit the – Artist Website / Instagram
Image: Chinese burn appreciation society, oil and screen print on board, 90x60cm 2017