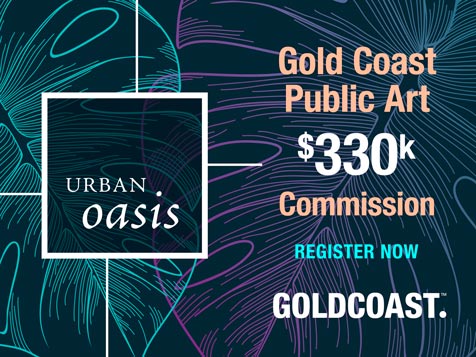 The search is on for an artist to deliver an Urban Oasis in the heart of Surfers Paradise at the intersection of Surfers Paradise Boulevard and Elkhorn Avenue.
The design competition is open now to local, national and international artists.
Urban Oasis will signify the pivot point between Surfers Paradise and the cultural precinct – in Evandale; this is the beginning of the cultural corridor.
An independent jury, chaired by Robyn Archer AO, the City's Arts and Culture Strategic Advisor, will select up to five finalists and invite them to develop their designs further.
The final artwork is expected to reflect the character of the Gold Coast, its subtropical abundance, to engage with the audience and ignite the imagination of locals and visitors.
The winning design will receive a $330,000 commission. Entries close 16 December 2015.
For information and registration, please visit the – Website