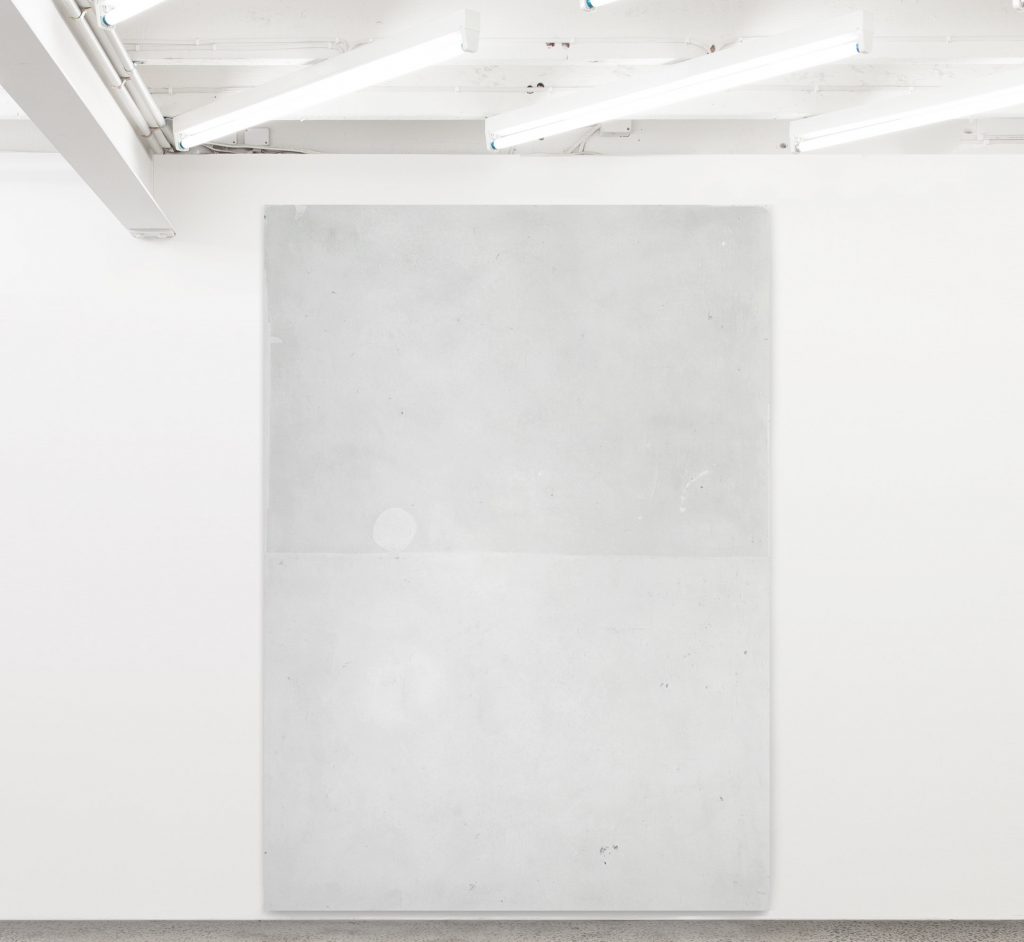 Motion Pictures' was inspired by the most familiar of scenes – cliche in a way. The cinematic seascape / landscape dotted with a waning sun. The works are abstractions of this iconic sequence, one that plays out in an infinite number of compositions and arrangements every day – always on the move. The aggressive and competing red and blue optically contrast in a similar way that looking into the sun can mark one's retina with a lingering memory spot.
"For me, they oscillate between the visually intense relative colour and the meditative pictorial content. In opposition, the grey and white works emulate the haze of a heavily atmospheric setting – the sun shrouded from view by a calming fog, snowfall, or perhaps something much more sinister."
Clay Mahn's practice incorporates painting, sculpture, and installation to playfully engage elements of language, abstraction, and repetition via simple motifs, materials, and forms. Mahn's work has been exhibited internationally in numerous group and solo projects.