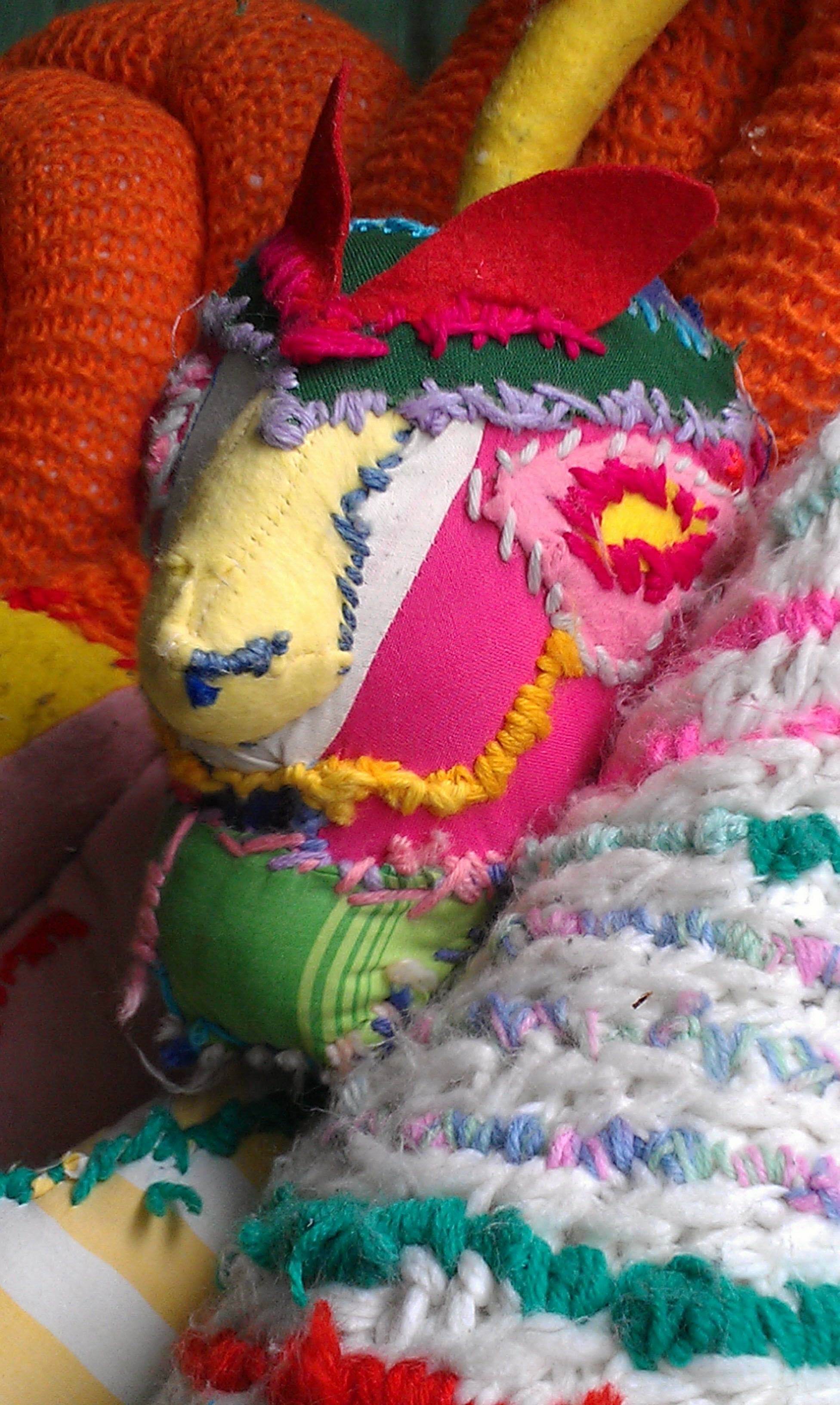 The Carriers 
Traded with the half time sirens.
A team of robotic footballers infected with the 'Tiger Slime' virus. 
The Visitors seep into their clockwork socks. Sixteen footballers break away from the EFL code and journey from freezing stadium home world to over time across the cold mountains. On the other side you step into the vistitors home world, the hot archaepeligo. 
Are you ready to play the game of Electronic Football?
David Spooner 2014
David Spooner completed his Masters of Visual Arts at the Queensland College of Art in 2008. Prior to this he gained his undergraduate and honours degree from the Queensland University of Technology in 2003. Of late David has collaborated extensively with his friend and colleague David Creed as David/David. David/David is still kicking on but David Spooner has picked up his sewing needle and thread, exhibiting and reanimating his solo practice.  David Spooner lives and works in Brisbane and has exhibited nationally at Boxcopy Contemporary Art Space, Metro Arts, Next Wave Festival and Canberra Contemporary Art Space.  In addition to working in partnership with David Creed he has collaborated with Artist Run Initiatives The Wandering Room and Inbetween Spaces.  In 2011 he was a visiting artist in the Sculpture Department at Australian National University, Canberra and in 2008 was the recipient of the Cathryn Mittelheuser Travel Grant. 
________________________________________________________________________________
Opening Saturday 2 August 5-8pm
Performance by KOLORS (Brisbane) 7pm
Accompanying essay by David Broker
Image: David Spooner Electronic Football League (detail), soft sculpture 2014
This project has received financial assistance from the Queensland Government through Arts Queensland and The Regional Arts Development Fund.  The Regional Arts Development Fund is a Queensland Government and Gold Coast City Council partnership to support local arts and culture.