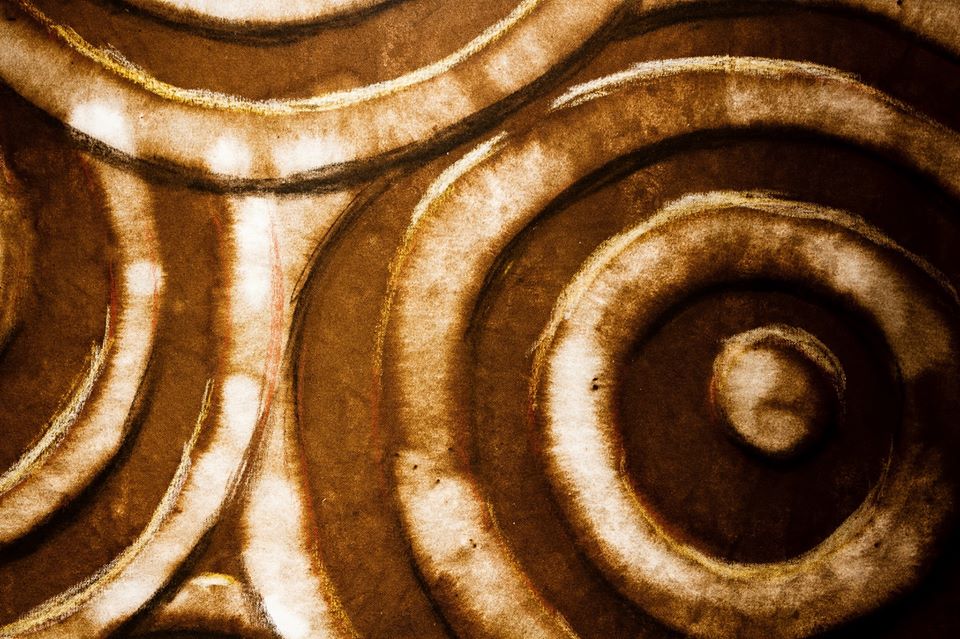 Gallery One: Debbie Taylor Worley 'Whispering Walls: Herstory recalled, recounted, retold'
In 'Whispering Walls: Herstory recalled, recounted, retold' Debbie Taylor Worley investigates what it is to be powerfully feminine in today's male dominated society. Employing ritual and ceremony she embraces natural, earth-based materials and draws power from the ocean, the earth and the sky. Utilising primordial symbols used in religious and metaphysical practices that honour the sacred feminine, Taylor Worley draws upon the visual sources of her European and Indigenous (Gamilaraay) cultures to create a labyrinth for reflecting on our spirituality and relationship with the earth.
Accompanying text by Debbie Taylor Worley
Gallery Two: Rachel King 'Rage'
Rage parodies both the myth of the 'artist' and hierarchies of the art world. The works in the exhibition are concerned with the conflicting ideologies of capitalism and socialism that persist within the context of Contemporary Art. Fluctuating between abstraction and figuration the works in Rage explore painting's critical potential in the post-medium condition.
Accompanying text by Pamela Pirovic
Outer Space acknowledges the traditional custodians of Meanjin, where this project is carried out, and we pay our respects to Elders – past, present and emerging.
Gallery hours: 10-2 Thursday-Sunday
Image Credit: Debbie Taylor Worley 'Ceremony' 2018. Photo: Andy Willis. Courtesy the artist.