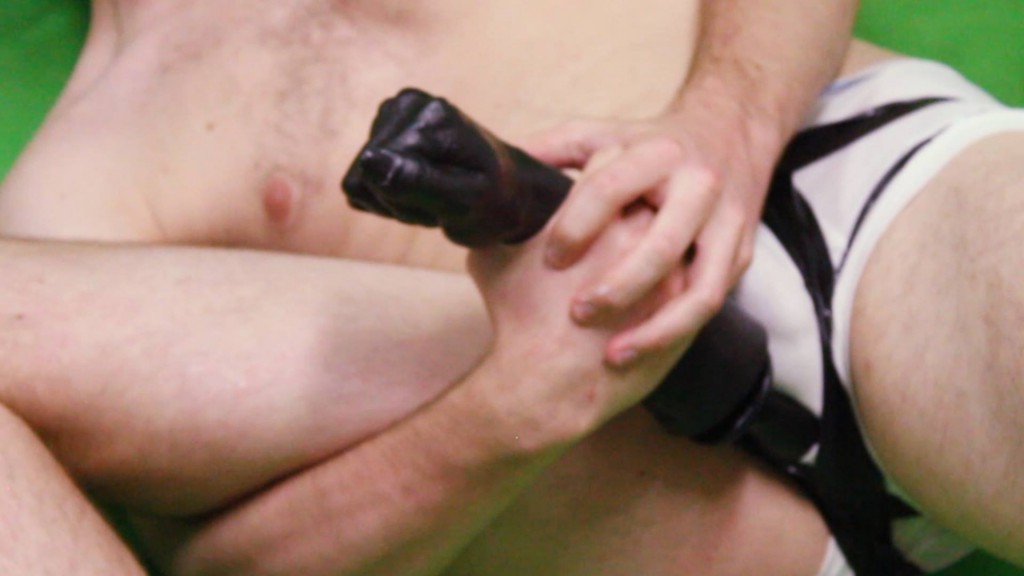 BUST THIS FLESH PIT is an exhibition of new works by Dominic Byrne that expands on his investigation into the performing artist's body and its location in video performance. Comprised of video, sculptures and sound installations, the exhibition is centred around the visibility of the body in the context of current digital technologies, examining the relation between performer and audience made non-specific by the mutability of video today. Filmed within a studio environment, the works in the exhibition are centred around the performance of a self-contained masculinity – the male body rendered into a feedback loop of implied spectatorial desire through its awareness of being watched. Thus, the technological and visceral meet to generate a body that is collapsed, masturbatory, absent but elated.
Dominic Byrne is a Sydney-based artist who uses performance-founded models of art-making to investigate the relationship between the body and the image today. Focusing mainly on video, Byrne's work is driven by the notion of a technological support in relation to video performance – utilising green screens, theatrical props and online video platforms as a foundation for his practice. This interest is derived from an understanding of the performing body as aware of its constant reconfiguration through current technological modes of representation, engendered by a non-specific spectatorial relation.
For more on this artist / www.dominicbyrne.net
Metro Arts Gallery 2 / Level 2
This exhibition is presented by FAKE estate as the 2016 Metro Arts ARI in Residence.