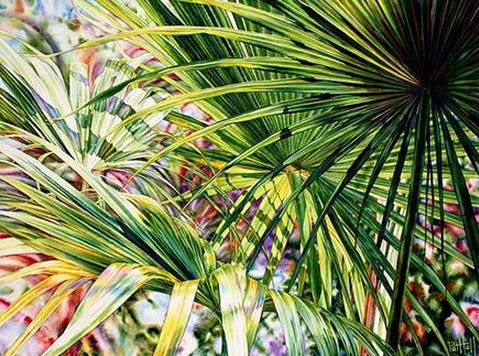 Element is a bright new exhibition featuring three local landscape artists; Pat Hall, Wayne Malkin and Raelean Hall.
Pat Hall
Pat Hall is known for her watercolour paintings with a difference. Her new collection does not follow 'traditional' watercolour ideals; featuring intense colours on oversized paper, stretched over large frames; giving new life to the traditional medium.
Wayne Malkin
Wayne Malkin's new series focuses on the movement and power behind bodies of water, capturing elements of translucency, reflection and strength.
Raleane Hall
With a doctorate in Arts Therapy and extensive knowledge of creative arts, Raelean Hall's oil paintings are technically advanced and visually pleasing. Raelean has been featured in a number of magazines and won many awards such as the 'Best Artist Award' in the Rotary Art Coast Award and the Calounda Pacific Rotary ArtCoast.
Image: Jazz By Pat Hall, Mixed media, 91 x 122cm