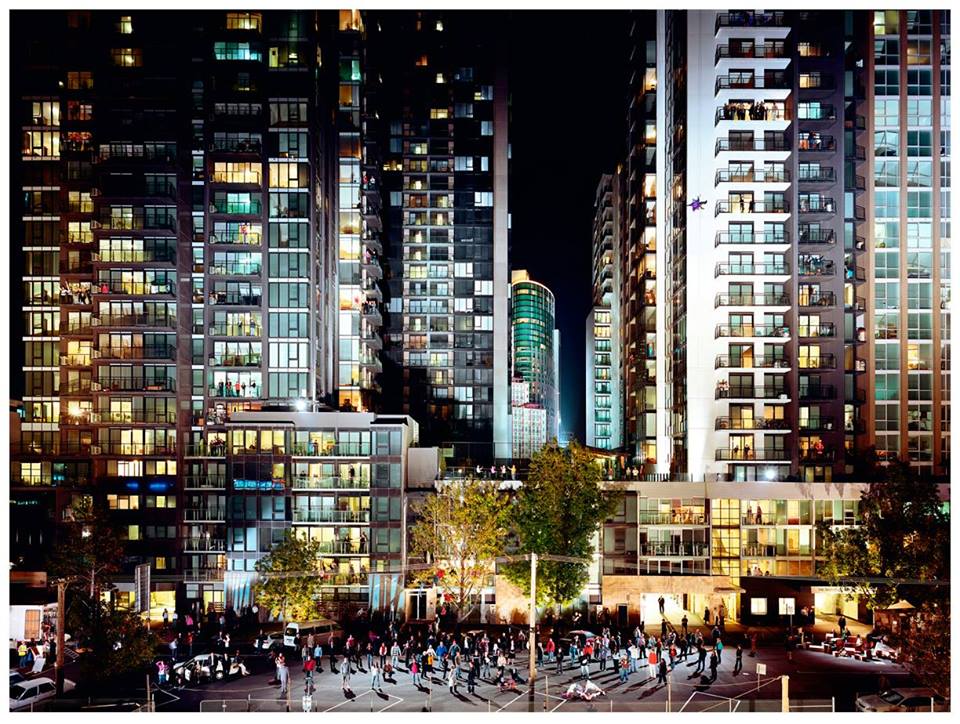 Mis-understood – what does the term 'community' mean today?
"Using the word community is difficult. I am not sure what it really means or if they categorically exist. While community can designate those who are a part of something, it can also all too easily describe the equal and opposite: those who are excluded, unwelcome, and not-a-part-of-that-something." – Simon Terrill
Simon Terrill's Crowd Theory is a project that has sought to re-imagine a series of places in both Australia and the UK, and has resulted in over 10 projects across 14 years with over 2000 people. In engaging with each site, the politics of place have become central to conversations surrounding the making of the works. The works are large-scale community portraits yet the term 'community' is one Terrill continually critiques and considers overused and often mis-understood.
Join artist Simon Terrill and arts writer Louise Martin-Chew for a conversation on this substantial project to explore what the concepts of co-authorship and community mean in the context of his Crowd Theory project.
Terrill is an Australian artist based in London. He works with photography, sculpture, installation, drawing and video. His interests lie in investigating relations between architectural spaces and their received narratives as well as public and private identities. Louise Martin-Chew is a freelance writer and a regular contributor to Art Collector, Artist Profile, Art Guide Australia in addition to catalogue essays and books. She has just submitted a PhD thesis to the University of Queensland (Creative Writing) within which she developed a biography of artist Fiona Foley.
See Terrill's artwork in Exchange value, showing at QUT Art Museum 16 February – 28 April 2019
Image:
Simon TERRILL
Crowd Theory – Southbank 2007
type C print, 180cm x 240cm, produced in association with Footscray Arts Centre and City of Melbourne
Courtesy the artist