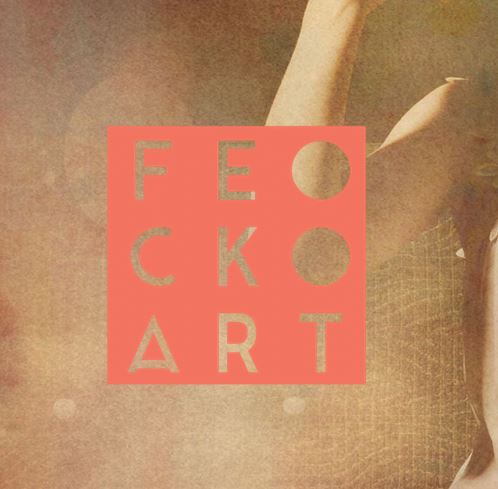 Feck, local producers of socially responsible erotica, invite you to submit your visual response to this erotic art competition for your chance to be exhibited as part of the Melbourne Fringe Festival.
From the sleazy to the sublime, the ethereal to the explicit, FECK:ART welcomes art that aims to arouse. Join us in making the beautiful obscene and the obscene, beautiful.
EROTIC ART COMPETITION PRIZES
$5000 in cash prizes
$3000 first prize
$1000 each for 2 runners-up
Prize winners and selected artwork will be featured in the FECK:ART exhibition from 19th September to 4th October. The prize winners will be announced at the opening night, on Friday September 19th 2014, from 6pm.
The first prize and two runners-up prizes are acquisitional.
Works will be judged by FECK:ART on stylistic and technical merit in regards to adherence to theme. The judges decision in regards to both prize winners, and works selected to exhibit, is final and no correspondence will be entered into.
ARTWORK GUIDELINES
This erotic art contest accepts all media, including new media, audiovisual, sculpture and other forms of 3 dimensional work.
FECK:ART accepts one entry per artist. Artists may submit a set of works to be judged as one entry, of no more than 3 individual pieces, which collectively do not exceed the size requirements.
Two dimensional works must not exceed 2m (H) x 750mm (W) x 60mm (Deep) framed or unframed. Exhibiting works must have hanging wire on the back if they are framed.
Three dimensional works must not exceed 2m (H) x 750mm (W) x 400mm (D) overall.
Digital media/video art should be no more than approximately 6 minutes in duration.
EXHIBITION
Exhibition runs: September 19th to October 4th as part of the Melbourne Fringe Festival
Opening Night: Friday September 19th from 6pm
The city fringe location of the gallery space will be released closer to the event.
Works selected to exhibit, other than the acquisitional prize winners, are permitted to be sold through the exhibition. A gallery commission of 20% (including GST) will be taken on work sold. Work must not be available for sale through other avenues including directly from the artist.
Work that is selected to exhibit must be physically delivered to our nominated venue on Friday 14th or Saturday 13th September at time slots to be announced closer to the date. All works will be measured on arrival. Late arrivals or works exceeding the stated dimensions may not be eligible for judging and may be excluded from the exhibition. Work will be installed by gallery staff only, except by prior arrangement with FECK:ART in special cases.
Unsold work must be collected by artists or their representatives from the gallery venue on Monday 6th October between 6pm and 7pm or Tuesday 7th October between 1pm and 2pm or by other arrangement with FECK:ART. FECK:ART reserves the right to dispose of works that are not collected. Artists or their representatives must produce suitable photo identification or written authorisation to act as representative when collecting work.
For more information please visit the – Website