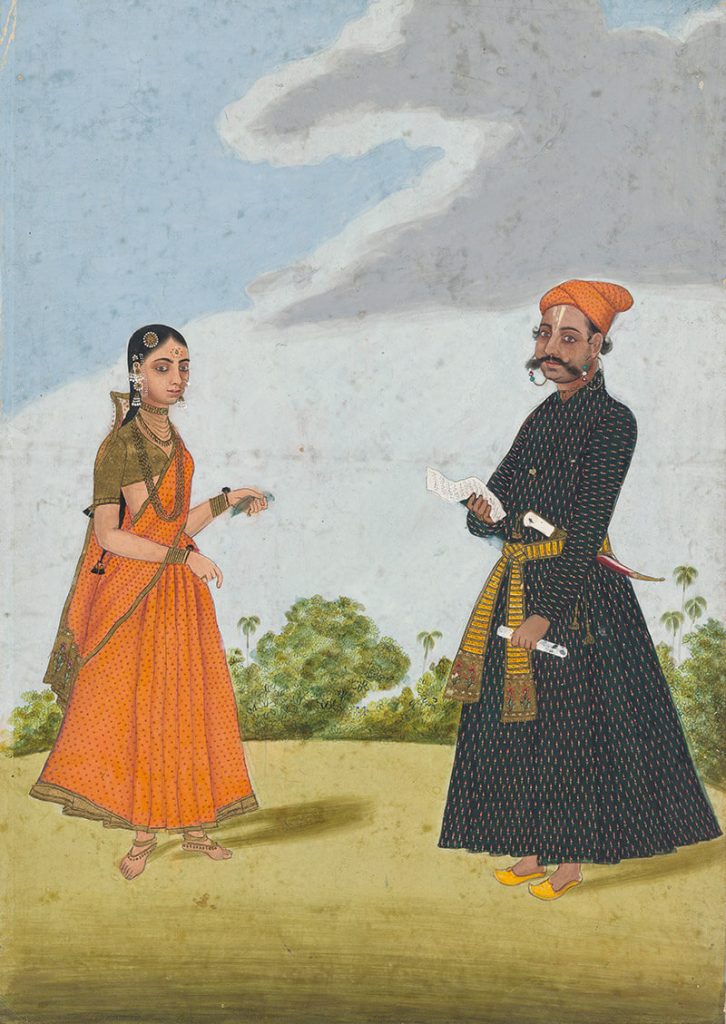 'Fine Lines' showcases a selection of historical Indian miniature paintings alongside those by contemporary artists. The exhibition traces the application of meticulous brushwork across a number of countries and range of pictorial styles.
Emerging more than two millennia ago in Han dynasty China the delicate technique known as gongbi (meticulous brush) was prized for its technical precision. Its influence flowed across central Asia to Persia, and India where the technique was used to document historical events and to illustrate legendary and poetic tales.
This rich cultural inheritance, spanning the breadth of the Asian landmass continues to provide a fertile source of inspiration for artists exploring figuration and narrative in a contemporary context.
Image: Indian Company School (Tanjore), India / Hindu scribe and his wife c.1790 / Opaque watercolour and gold on paper / 33 x 23.2cm / Purchased 2010 with funds from the Henry and Amanda Bartlett Trust through the Queensland Art Gallery Foundation / Collection: Queensland Art Gallery | Gallery of Modern Art .