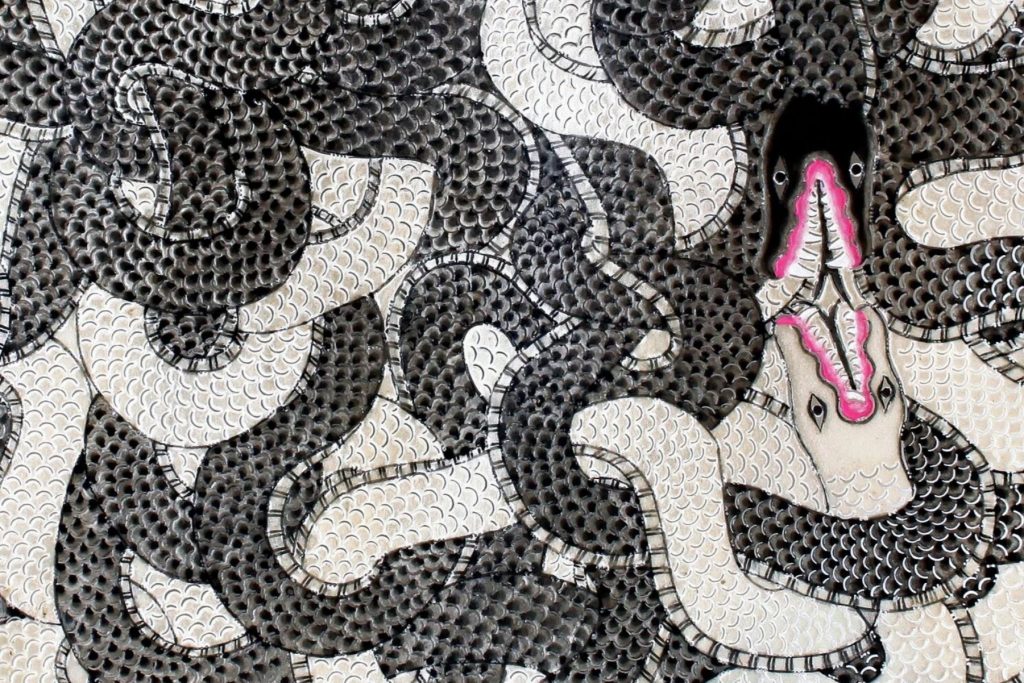 Jumaadi: House Of Shadow is a captivating new solo exhibition at artisan by the internationally-recognised Indonesian Australian contemporary artist Jumaadi.
On show from 16 November 2019 to February 2020, the installation, sculptural and painted works in the exhibition are an intimate reflection into Jumaadi's most recent works, over the last five years of creative practice.
A rising star on the international art scene, Jumaadi is known for his vivid, playful and ironic imagery, the celebration of the poetic, and his enjoyment and appreciation for the traditional and contemporary that effortlessly welcome new and familiar audiences.
With roots in both Western art and the culture, ideology and traditional crafts of Indonesia, including wood carving, shadow puppetry, furniture making and decorative painting, Jumaadi: House Of Shadow celebrates the artist's hybrid practice.
He sees his work as visual poetry and creates new meaning from disarray in absurd juxtapositions that visually illustrate cross-cultural confusion. With wry humour, Jumaadi strives to open a window between worlds and provide opportunities for audiences to reflect on differences and commonalities in a light-hearted and inclusive manner.
The materials he uses, such as intricately cut buffalo hide, carved rainforest timber, cut tin, car paint, and old Javanese furniture and artifacts, embody cultural nuance and speak of loss and gain in the exchange.
Jumaadi has exhibited, and his works are held, in significant collections, museums and galleries around the globe. artisan is honoured to bring Jumaadi: House Of Shadow to Australian audiences.
Image: Jumaadi, Snake's Wedding, 2019, acrylic on buffalo hide. Image courtesy of the artist.