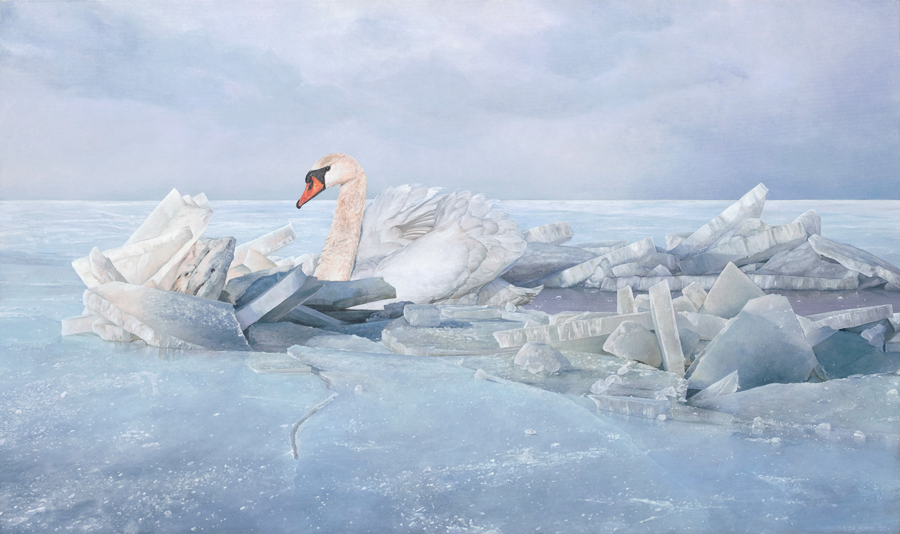 My paintings never come easily and always have autobiographical significance.  I mine my subconscious and the natural world for subject matter to create images which express an emotion or experience. My technique is painstaking and exacting making every painting a big commitment so I must be sure of the image and believe in it.
For more information please visit the – Artist Website
Image: 'Icebreaker' (2014) oil on canvas,  83.5 cm x 49.5 cm, Private collection.