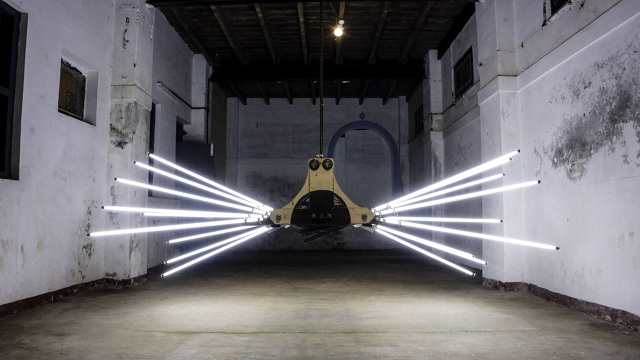 Through the deconstruction and analysis of everyday devices, Michael Candy has developed a unique rationale of 'instinctive engineering' which he uses to investigate interaction technologies. These ideas are manifested in the construction of physical installations or electromechanical objects that oftentimes exist on the verge of what is socially or ethically legal, from devices that use IED cell phone detonation technologies or Public installations disguised as council property to synthesizers controlled by an active volcano.

Michael has been involved in residencies and projects across the country and Internationally, Most notably: First Draft (Sydney), Next Wave (Melbourne),The Instrument Builders Project and Hackteria Lab (Yogyakarta). In 2010 he was a finalist for the Stan and Maureen Duke Gold Coast Art Prize. He has collaborated with established artists such as Anthony Lister and Keith Armstrong and been mentored by several artists, including Craig Walsh & Wade Marynowsky.

FULL CV
Image:BIG DIPPER (2014) / BIG DIPPER is a Kinetic light sculpture. designed, built and assembled in India as part of the Kochi AIR residency program.