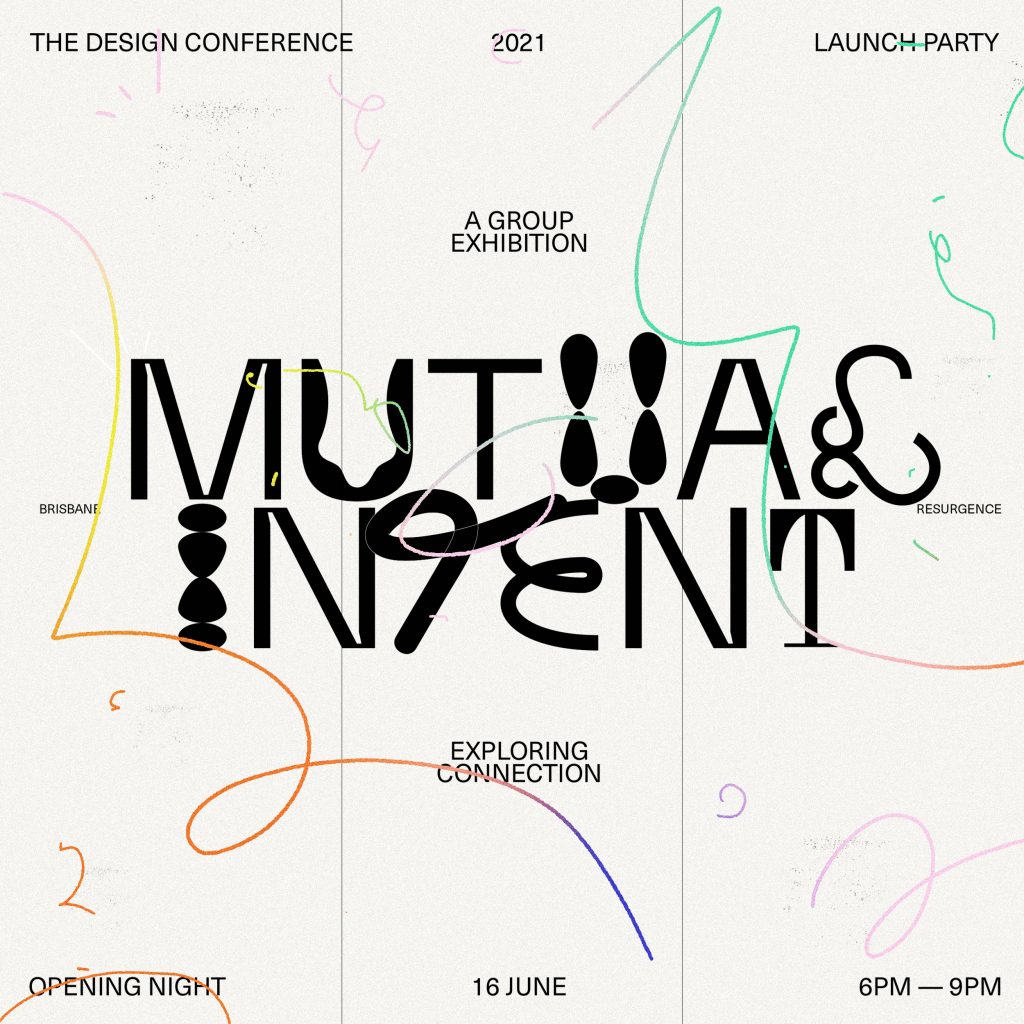 Launching on Wednesday, 16 June as part of The Design Conference, MUTUAL INTENT is a powerful exhibition concept showcasing the unique talent and diversity of the Brisbane creative community in a series of works that celebrates cross-disciplinary talent.
"Although this isn't a unique model, the cross disciplinary approach to exhibition feels so authentic and charged in Brisbane. Those who work in the creative industries here in Brisbane know how interconnected we all are – how the support system is just as strong as the work itself. Following a seriously rough year as a creative, my intent was to amplify opportunities for connection – a group invitation out of isolation and back into the community". says Emily Devers, Director of The Third Quarter and co-curator of Mutual Intent.
Comprising a pool of 58 Artists and 2 lead facilitators, the pairings came together by a combination of portfolio submissions and personal invitations – the result of this allowing industry pioneers to connect with emerging creatives and foster informal mentorship dynamics and new friendships. The lineup includes very careful and strategic pairings including a motion graphics student with the Artistic Director of Brisbane Ballet, a textiles specialist with a graphic designer, an accomplished architect with a multidisciplinary photographer and more! The exhibition will display work from esteemed local talent such as Shilo Lydia, Chris Miller (Studio Flek) Salvador Farrajota (The Artificial), and Emrys Goldsworthy (Brisbane Ballet). To highlight different expressions and mediums, artists have been paired across different disciplines to encourage a sense of confidence and curiosity to expand in company.
Hosted at Brisbane Powerhouse, Mutual Intent will run from Wednesday June 16 – Sunday June 20. For more information or to reserve tickets, see details below.
Key collaborators:
Curators: The Third Quarter in partnership with YETI Design Lead: After Hours Studio
Hosted at the Brisbane Powerhouse as part of The Design Conference
For more information view The Third Quarter Instagram.