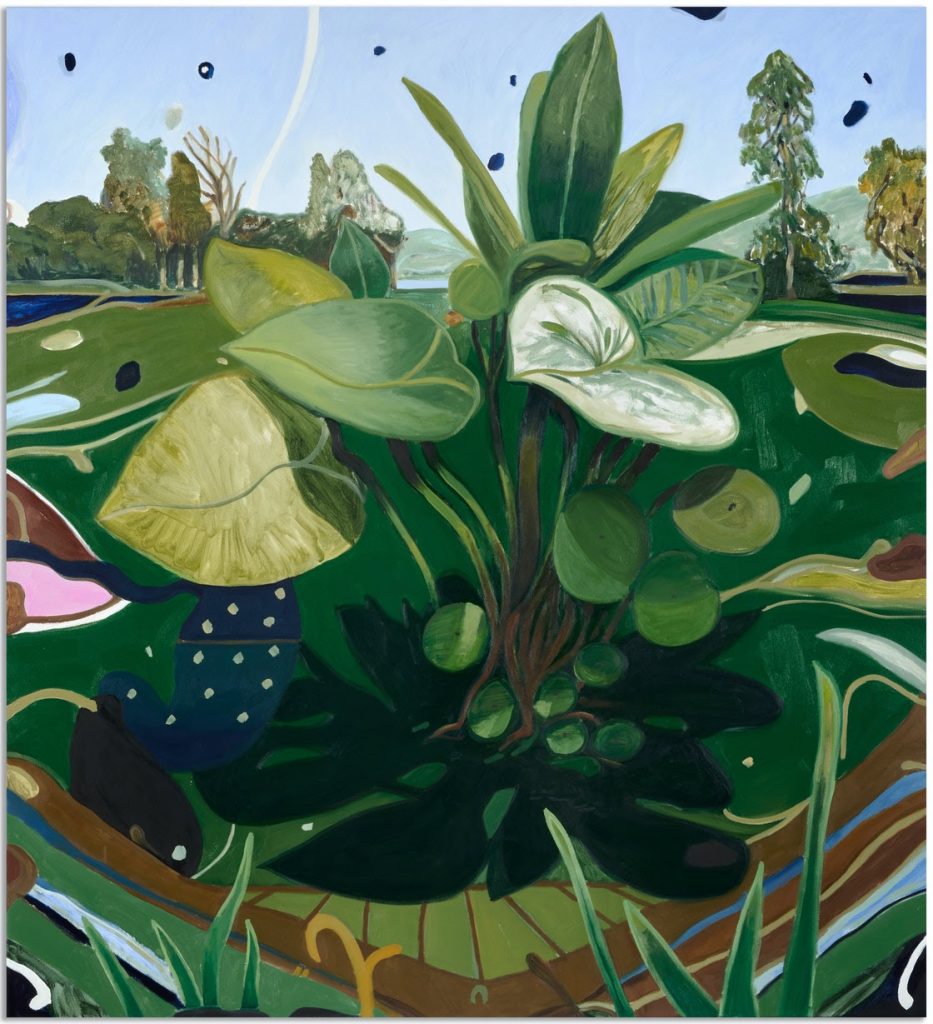 Myles Young's landscapes are purposefully artificial. Drawn directly from his imagination, they are fusions of reality and fantasy that synthesise distinct views from various standpoints; contemplations on the elements you can't see – air, vibrations, sensations; and anecdotes from his childhood spent between the ocean and lush rainforest of northern New South Wales.
Beginning life as digital sketches that allow him to distort perspective and respond quickly as ideas form, Young's works are layered with mistakes, redirects and spontaneous mark making. Often he will leave a composition, returning weeks later to resolve it. Once ready, they are recast on the canvas in layers of acrylic and oil. Colour is a central concern, as is the feeling of play and imagination that emerges as he experiments with texture and form.
The resultant landscapes are universal spaces that challenge our sense of the natural and unnatural, and imbue plant life with human emotionality and a sense of something just beyond our perception.
Myles Young is an alum of the National Art School, Sydney, graduating with a Bachelor of Visual Arts (Honours) in 2014. Winner of the 2020 Macquarie Emerging Art Prize, he is a finalist of multiple awards including the Paddington Art Prize (2021), the Waverley Art Prize (2020, 2019), the Brett Whiteley Travelling Art Scholarship (2019, 2018), the Footscray Art Prize (2019), the Albany Art Prize (2018), and the Downstairs 45 Gallery Emerging Artist Award (2017). In 2018 he was commended in the Young Artist Prize at the Royal Art Society NSW. His work is held in the Macquarie Group collection, and has been exhibited in solo and group shows in Australia. Text by Carrie McCarthy 2022
Image: 'Midday' 2021 oil and acrylic on polycotton 122 x 112 cm