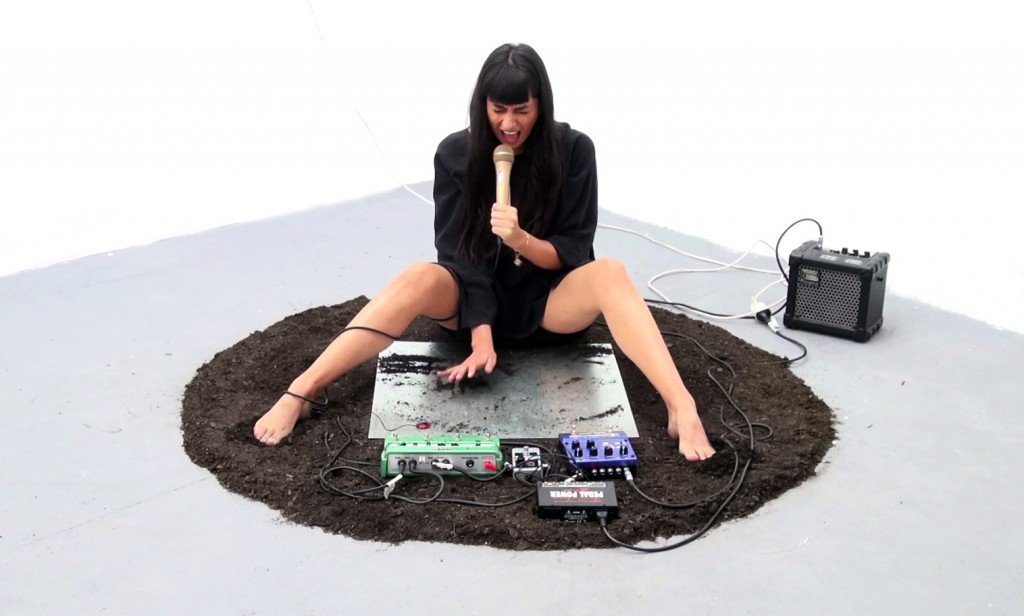 Naomi Blacklock is a Brisbane based artist who has exhibited both nationally and internationally. Working primarily with sound installation, text works and performance, her artworks involve an exploration and examination of mythologies regarding the witch archetype and harmful histories of gender and cultural identity. She is PhD candidate at QUT and is a Co-director of Brisbane's ARI, CLUTCH Collective.
Her practice addresses the political and creative significance of the witch archetype as an emancipatory symbol for alterity in contemporary art. She is concerned with representations of the 'witch' as characterised by legal, religious and social institutions and the operation of this term by cultural minorities and LGBTQIA communities. The practice is based on ritualised sound and performance art as a way to amplify the body and the voice through performative bodily precision and aural screaming. Conjured-self apparitions and the female scream are themes indoctrinated within the performance works by adopting ritual, alterity and the figure of the witch as methods of experimentation. Her recent works address the significance of disruptive feminist voices and reimagine's intersectional identities through the figure of the 'witch' as Other.
For more information please visit the – Artist Website
Image: Soiled 2015, installation performance work. Soil, amplifier, metal, vocal microphone, contact microphone, effect pedals. Performance documentation, H Block Gallery, QUT, Brisbane.