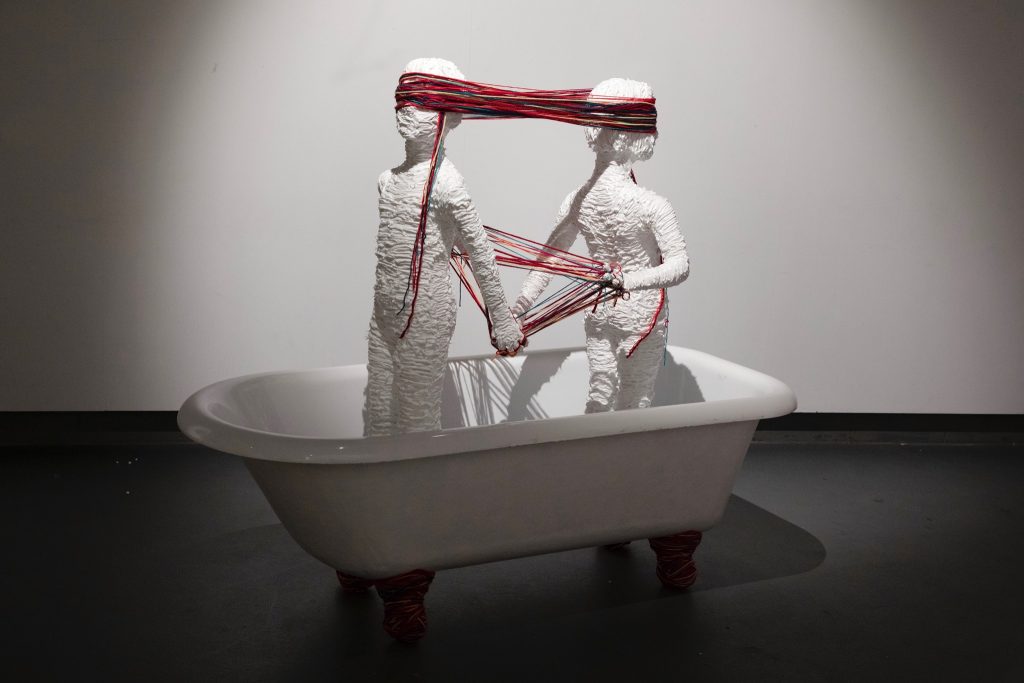 Rainbow Vomit appears at first glance to be a playful multi-sculptural and painterly explosion. Abstract and surreal in nature, each element in the installation evokes a symbolism experienced in dreamstates. The works are symbolic of past relationships, sexual and psychological trauma, healing, resilience, and woman-hood.
The juxtaposition of rainbow colour palettes with sometimes threatening themes, speaks to the digestion of strong emotions and intense experiences. Turmoil and pain are thickly coated with high key colour and pure white, like sweet icing on a mouldy cake.
Using catharsis as impetus in the work. The process of making is an exhaling, a vomiting out. Through symbolism, each work expresses fragments of traumatic memory and experience, yet strives for and celebrates strength, resilience and hope.
Exhibition Dates: 7 – 18 January 2020
Opening Times: Tuesday – Saturday, 10am to 4pm
Where: Project Gallery, 226 Grey Street, South Bank, 4101