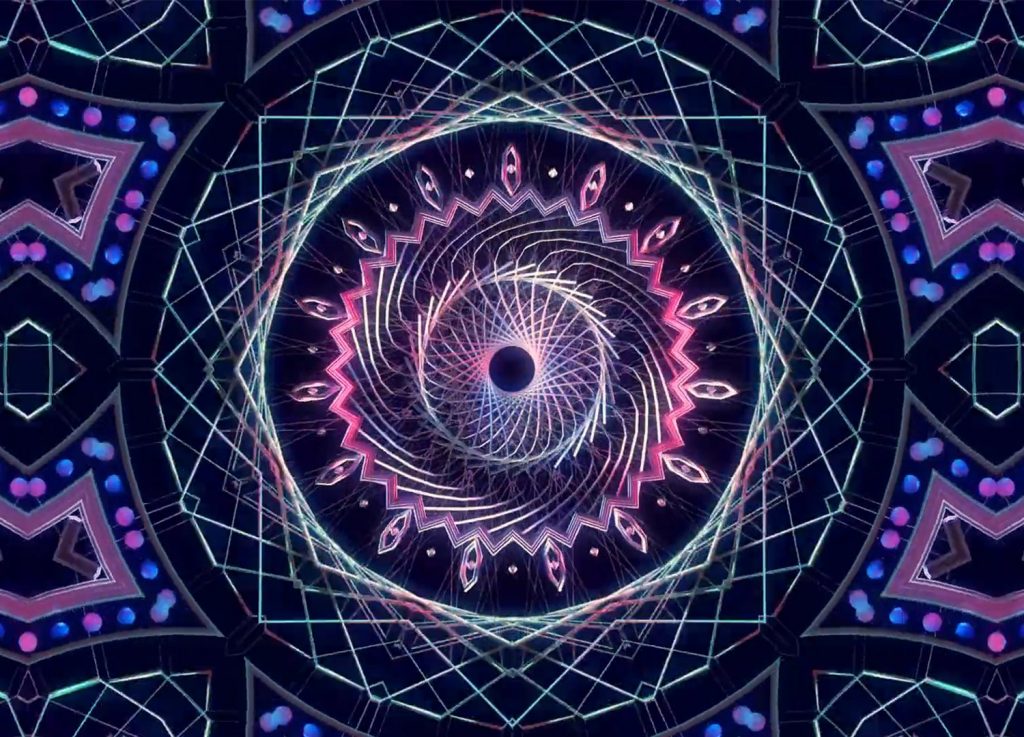 New Weave presents an international collection of 9 cutting-edge animators, responding to and reinterpreting ancient Southeast Asian traditions of weaving. At artisan, these videos are presented as an immersive experience, alongside finished products produced by the Maybank Women Eco-Weavers; Traditional woven items from Laotian, Cambodian, Malaysian and Indonesian poverty alleviation projects, producing sustainable income through eco-friendly initiatives, preserving traditional cultural craft practices.
Organised and funded by the Maybank Foundation and supported by the National Museum of Singapore, these videos were originally presented by Chan + Hori Contemporary with guest curator Steve Lawler at the National Museum of Singapore in early 2021 on a single screen. artisan has programmed New Weave to align with the Asia Pacific Triennial at QAGOMA.
Maybank Women Eco-Weavers supports women weavers from poor and marginalised communities with the aim of reviving and sustaining traditional weaving practices in ASEAN countries. The ancient art of textile weaving cuts across borders of the member nations of ASEAN. These textiles are works of art that represent the heritage of their respective countries, yet the women weavers who sustain the traditional crafts often struggle to survive in modern times. The women in this programme receive access to training, capacity-building and microfinance, which helps them and their families to become economically independent, the artists are afforded invaluable and first-hand access to the preservation of a living culture. The Maybank Women Eco-Weavers programme is currently active in East and Central Lombok and West Sumatra in Indonesia, Sarawak in Malaysia, Xiengkhouang Province in Laos and Siem Reap and Takeo Province in Cambodia.
ARTISTS
CHONG YAN CHUAH: MALAYSIA, BÜRO UFHO: SINGAPORE, VINCE FRASER: UK, HUMANOISE: JAPAN, LOUDSQUEAK: U.S.A., MACHINEAST: SINGAPORE, REYNARD ADRIANTO: INDONESIA, SUBLINGUA, SUBMACHINES: PHILIPPINES, TSAO EN WEI: SINGAPORE
IMAGE: Still from Loom, TSAO EN WEI, 2019