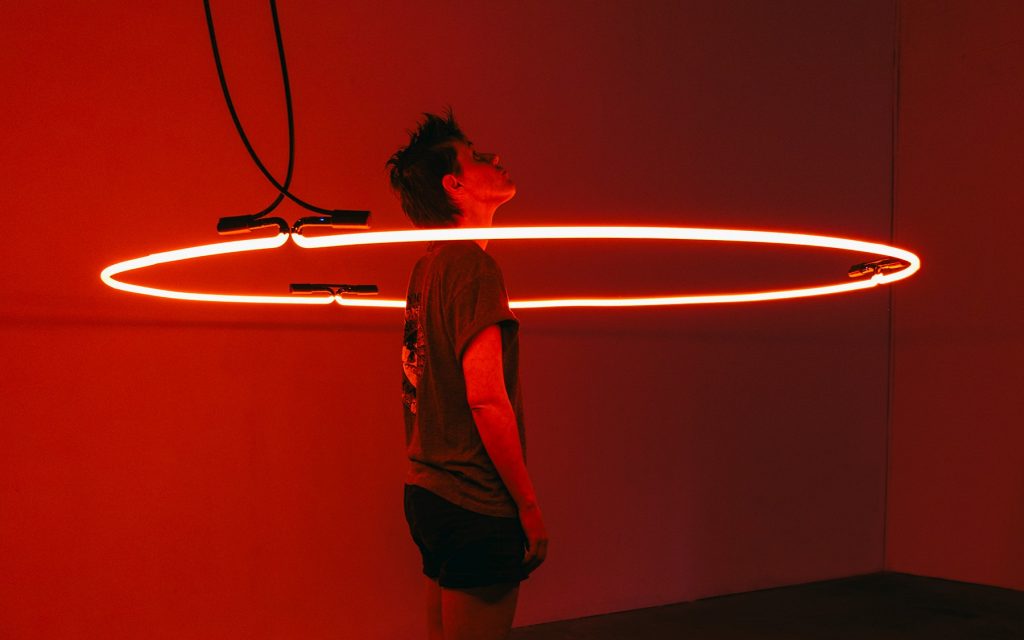 Panel Discussion: Cultural Fire and Art  (1:00pm – 2:15pm)
Join artists Dale Harding and Judy Watson, Firesticks Alliance representative Leeton Lee, and panel host Shannon Brett, in the first of a series of three panels expanding on key themes of the exhibition 'On Fire: Climate and Crisis'.
This discussion looks at fire as a colonised entity within Queensland and Australia, the revival of cultural burning practices, their potential application to combat global warming fuelled ecological change, and how art can visualise these themes.
Panel Discussion: Art and Crisis (2:30pm – 3:45pm)
In an era defined by human impact on the environment and overlapping crises, is art's poetic and critical capacity to influence change—what Elaine Scarry describes as their status as "fragments of world alteration"—being challenged or affirmed? How do artists see their work in this new era?
Join artists Kinly Grey, Warraba Weatherall, Tintin Wulia, and host and exhibition curator Tim Riley Walsh, in the second of three panel discussions engaging with key themes of the exhibition 'On Fire: Climate and Crisis'.
This is a COVID safe event. Capacity is limited and registrations are essential.
Submit your questions for the panellists prior to the event via ima@ima.org.au
Image: Kinly Grey, 'expanding bodies', 2019, installation view 'Intimate Immensity', Outer Space, Brisbane. Courtesy of the artist. Photo: Charlie Hillhouse.