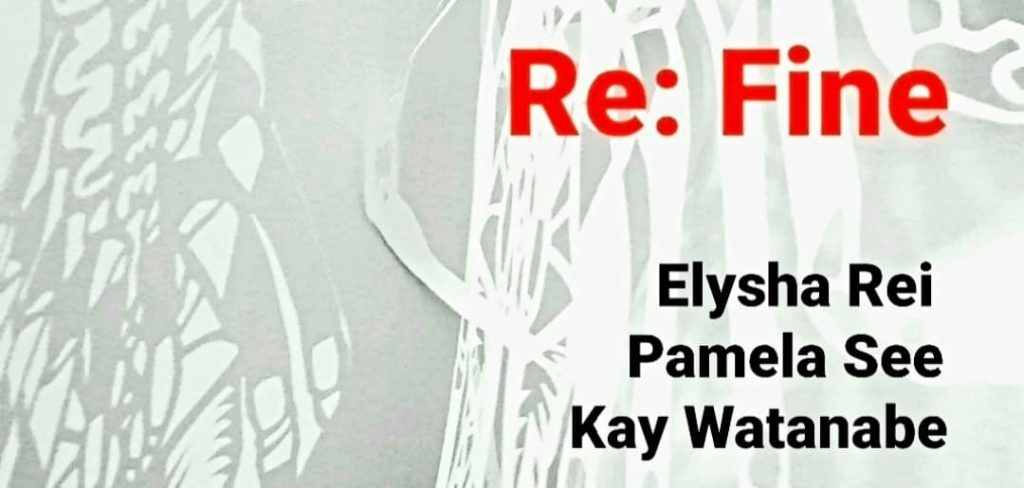 Recent works by Pamela See, Elysha Rei and Kay Watanabe.
Re: Fine is an exhibition featuring artwork by three Brisbane-based artists who engage paper and wood with the reductive processes of cutting and carving. Amongst the techniques represented will be mokuhanga (木版画), using woodblocks and water-based ink, Foshan jianzhi (佛山剪纸), papercutting by hand using knives, and kiri-e (切絵), papercutting by hand using a knife and one sheet of paper for each work.
Elysha Rei has applied her skills in a contemporary context to create spectacular sculptural forms, some of which are wearable. Intricate realist renditions of fauna and artifacts by Pamela See (薛美齡) explore the tensions between introduced and endemic elements of cultures. Kay Watanabe investigates the relationship between humanity and the vast environment it occupies through vibrant, yet nuanced, negotiations of colour, form and texture.
Venue: The WAG Bar at The Woolloongabba Art Gallery
(613 Stanley St, Woolloongabba Qld 4102)
Dates: Friday 8 – Saturday 9 April (10am – 5pm)