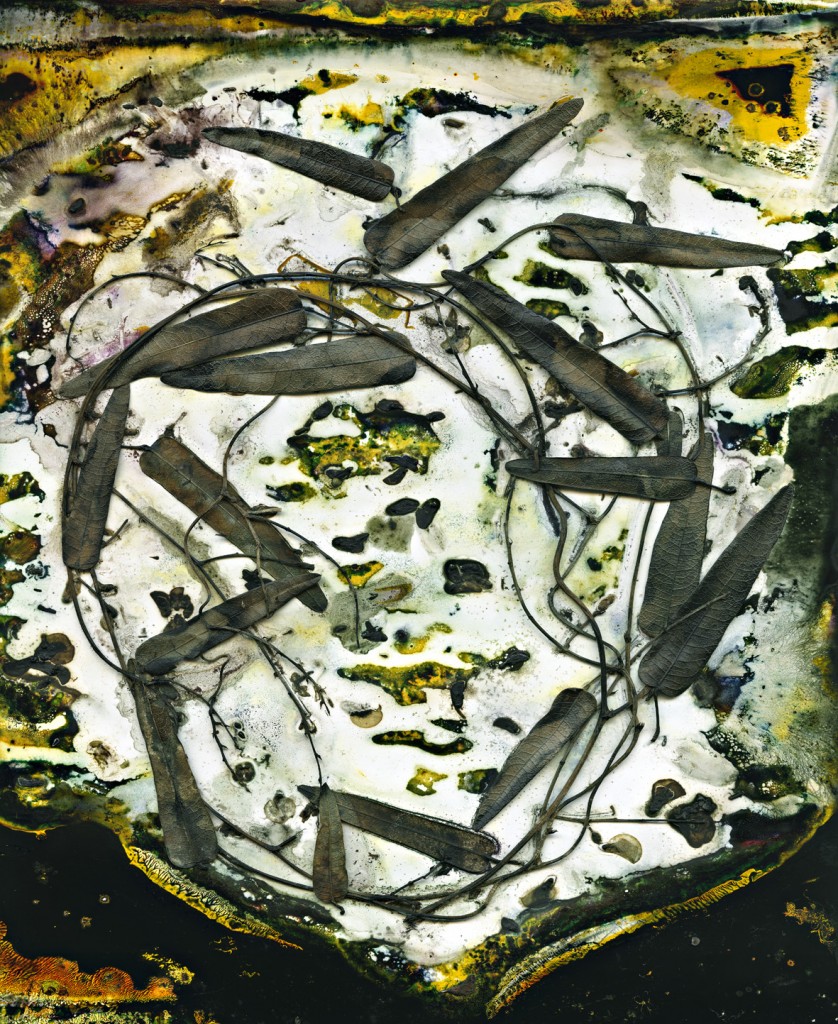 Renata Buziak is a photo-media artist, a sessional academic, and workshops facilitator. Her interdisciplinary art practice includes intercultural and art-science research, and cross disciplinary collaborations. For over a decade Renata has been developing an experimental process of images making, the biochrome, based on fusion of organic and photographic materials subject to decomposition. Her recent PhD research focused on local Australian healing plants significant to the Quandamooka Peoples of Minjerribah.
Renata received several grants, scholarships, and art awards. Renata's monogram Afterimage (2010) was launched by the Queensland Centre for Photography; her work has been exhibited in solo and group exhibitions nationally and internationally, and features in private and public collections.
Artist Website – www.renata-buziak.com
Image: Hardenbergia violacea blood-purifier, 2015, Archival pigment on paper.