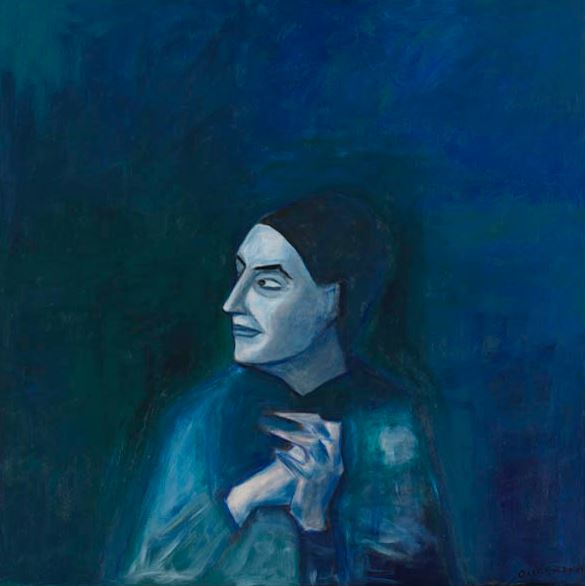 Robert Dickerson is one of Australia 's best known painters. Born in Sydney , Australia in 1924, he is the son of a tinsmith.He worked as a boy fashioning tin funnels and scoops in the father's workshop, and in his leisure hours would hurry to the museums to draw and read and look at great paintings and sculpture.
At 14 he left school – he had not learned much there anyway having had pneumonia three times and lost much schooling, he began to educate himself.a lifelong process which is still going on. He became a professional boxer at 16 years of age . and toured the country towns of Australia until 18, when he joined the R.A.A.F. for World War II.
So far, painting was still a 'spare time' occupation. But in the jungles of Borneo , after the war was over, Dickerson suddenly found a lot of spare time when waiting to be domobbed. Then he really began to draw and paint, the bright-eyed children of Borneo who were his friends. He used any available material – charcoal, plywood, whitewash, bootpolish.and the children were happy to be his models in return for sweets and cans of food he scrounged for them.
On his return to Australia , Dickerson took up factory jobs, and for the next ten years he worked in labouring jobs, and painted at weekends. In 1956, he sold his first painting to the National Gallery of Victoria. Three years later he began to work as a full time artist.
Image: Robert Dickerson – The performer (2004)