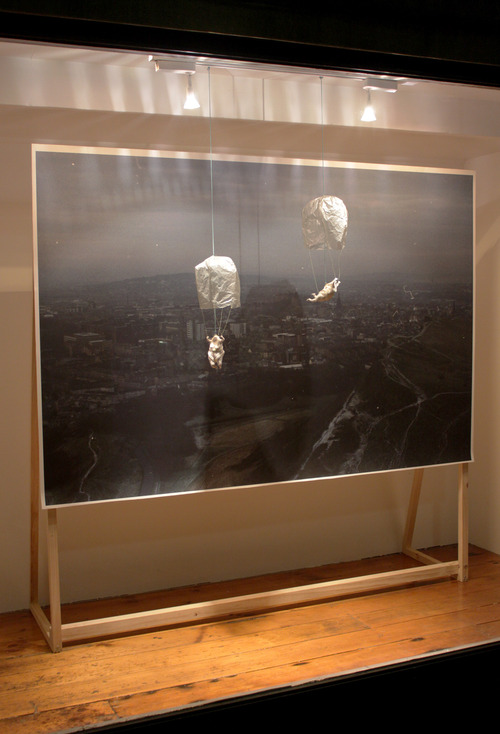 Sarah Poulgrain is a Brisbane-based artist interested in distorted reconstructions of experience. She works primarily through sculpture, painting and installations, using objects and images to create sets or scenes. Often using materials of a precarious nature, her practice is concerned with re-enactments of momentary occurrences and seemingly inconsequential narratives in transition from the experiential to re-presentation.
Sarah Poulgrain graduated in 2013 with a Bachelor of Fine Art from Queensland College of Art. She has participated in group exhibitions at Chapter House Lane (Melbourne) and Claredon House (Edinburgh); and in Brisbane at various galleries including Addition, Boxcopy and the Hold Artspace. Sarah is also a Finalist in the 2014 Churchie National Emerging Art Prize at Griffith University Art Gallery.
Image – Suspended Set (2014). Pine, print, clay, fabric and plastic.
Text – Metro Arts