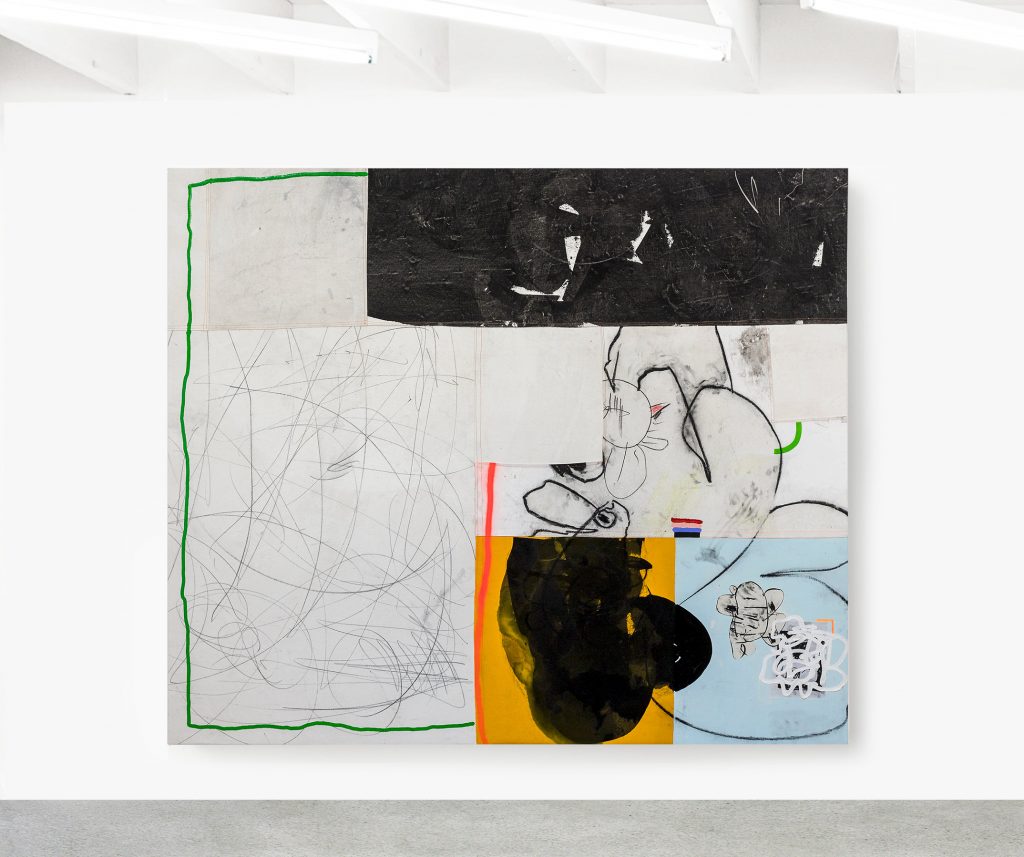 Taylor White is a rule breaker, leading the current movement of artists bored with the traditional methods of constructing a painting. Almost anything is fair game: construction tools, a drywall knife, broken wood. Sometimes, White will hit the canvas with paint in total darkness, then solve for whatever the results were. That could mean cutting the canvas into pieces, scavenging from other works, or producing a photograph on the canvas that becomes part of the background.
Recycling is a major theme in the work, from using and re-using personal symbols and motifs to saving parts of cut up paintings, scraps of paper, canvas, felt, and wood to be reconfigured and utilized to create something fresh and brand new. 'Trying not to produce waste becomes a restrictive challenge. I'm trying to subvert painting history," he said. "All until now, it is based on existing information and reordered."
Taylor White has had sell out shows in New York, with a recent residency in Brooklyn where many of the paintings for this exhibition were conceived. This will be Taylor's first solo show in Australia and Taylor will be flying out to join us for the opening.