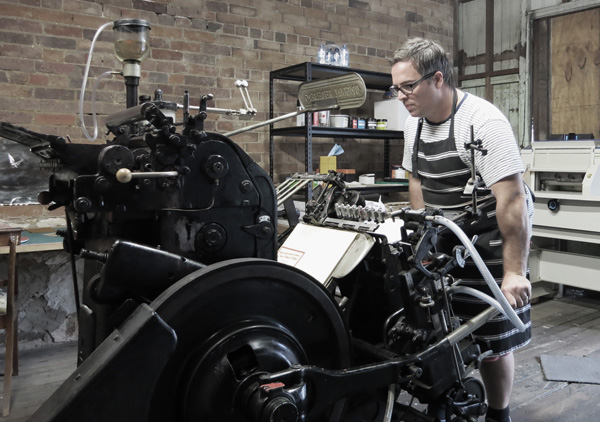 The Apprenticeship exhibition celebrates the work and stories of thirteen artisans, from blacksmiths and shoemakers to sign-writers and furniture makers, all striving to preserve traditional crafts and trades that have declined at the hands of mass production. This exhibition reveals how these artisans have pioneered pathways to gaining these skills, reinventing 'the apprenticeship' for today. The creativity and shifts in practice showcased in this exhibition highlight the challenges of reviving traditional handcrafts in a marketplace vastly different from the one in which they originally evolved. The Apprenticeship ultimately provides a platform for discussion around contemporary pathways to acquiring traditional craft and trade skills and creating value of them in today's economy.
Curated by Richard Stride and Aaron Barton.
Aaron Barton (Backwoods Original), David Atkinson (Little Peach Co.), Ian Morgan (Tinkers World), Peter Bosworth (Bosworth Drum Co.), Emily Devers and Rick Hayward (Frank & Mimi), Eleisha Nylund (Nylund – Handcrafted Design), Lachlan Park (LP Workshop), David Bradley (Dragonforge), Clare Kennedy (Five Mile Radius), Karim and Leila Haddad (Tharwa Valley Forge), and Rachel Ayland (Bangalow Shoemaking).
Image: Little Peach Co (David Atkinson with Heidelberg Platen Press).