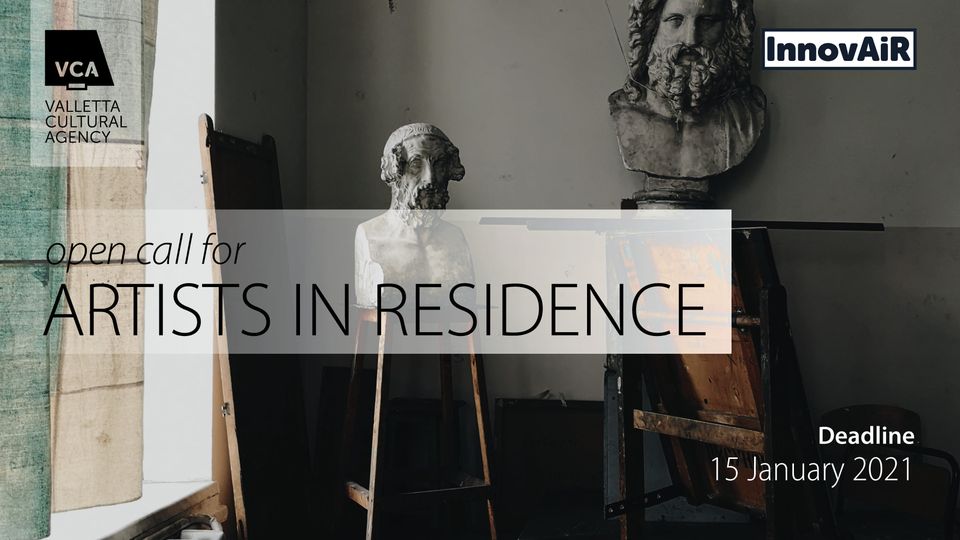 Valletta Cultural Agency is seeking artistic proposals from artists to participate in a remote artist-in-residency programme offering an opportunity to develop their artistic practice from their home or studio space whilst contributing to and enriching the creative context of Malta's Capital, Valletta.
Reset (verb) re·set (rē-sĕt′): to set, adjust, or fix in a new or different way; to change the reading of often to zero.
We are asking artists, collectives and creatives to explore the concept of "Reset" through the lens of the arts. With many of us still working from home whilst others party, with those of us wearing masks watch others protest against their use as an infringement of their freedom, with an increasingly strong shift towards the digital which may or may not be permanent, the time is ripe for a reset of our reality.
"Reset" seeks to explore topics such as freedom of movement, well-being, sustainability, social trust, territory and spatiality in a post-pandemic world.
We would like to know more about your concept of "Reset". Which are the scenarios if we could switch off the actual reality and restart it? When and how should we start a resetting procedure? To deal with these and similar questions, we are launching this call to think, discuss, be inspired, and comprehend the hopes and the challenges of today.
The projects can be produced and shared through different digital platforms with a wide audience such as the artist's website, Youtube, Vimeo, Instagram and allow people's online involvement and interaction.
Two residencies will be granted for this programme in February 2021 for a total duration of between 1 and 3 weeks each during which the work would need to be developed and finalized. The exact date for the online sharing in February will be agreed with the artist/s.
Interested artists can apply by sending their applications until the 15th January 2021, 17:00hrs (Malta time). Evaluation is set between the 16th January 2021 and the 18th January 2021.
Deadline for submissions: Friday 15th January 17:00hrs (Malta time). Late applications will not be considered.
The organisers are interested in artistic proposals from artists working in any artistic discipline as long as this can be shared online in the final public sharing including:
• Animation, illustration and design
• Film
• Digital art
• Literature
• Music (including composition)
• New media
• Photography
• Installation art
• Visual arts
For more information please visit the – Website