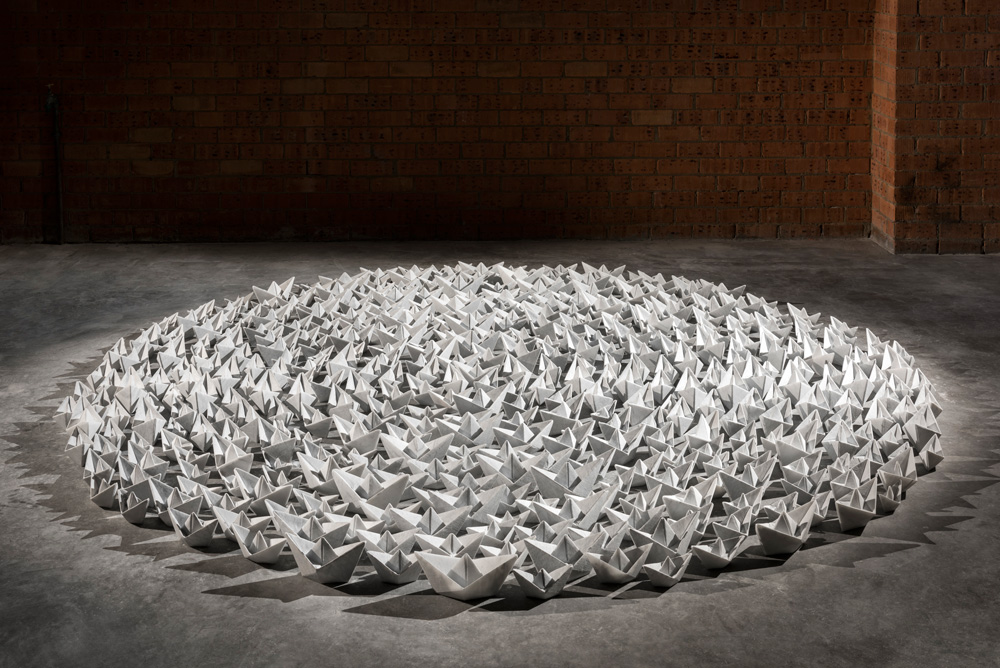 Alex Seton only makes around 30 sculptures per year – but he is prolific, as anyone who has ever worked with marble will understand. Seton's signature is virtuosic and realistic marble carving, however his sculptures are anything but traditional. His subjects are often drawn from popular culture, from politics or from the overlooked and everyday. By playing with the hierarchy of materials and ideas, Seton inverts our expectations and presents a world where the mundane or ephemeral can be monumental and permanent.
With a degree in art history, Seton is well aware of the significance and legacy of carved marble sculpture, in particular, the symbolism and pathos of the burial shroud. In Seton's hands intricate folds and creases of cloth are rendered in marble. They conceal and sometimes reveal the politics and obsessions of our own period in history.
An analogue artist living in a digital world, Seton is drawn to the sensory and tactile appeal of materials and believes that powerful emotion is attached to works of art made by the human hand. In his own words, "human engineering has lost none of its magic or power to communicate".
Image: Paper Armada (2015) Bianca Carrara marbledimensions variable