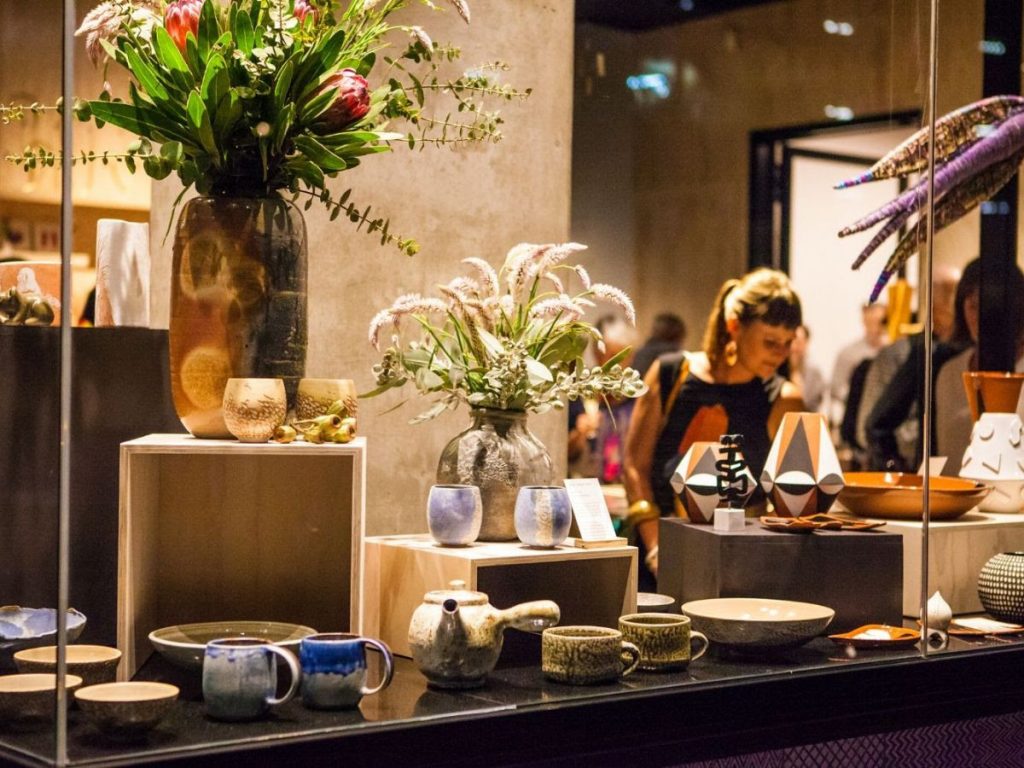 artisan's new online store meets the growing demand for quality, handmade Australian craft and design while promoting and generating much-needed income for Australian craftspeople.
artisan, the not-for-profit home of craft and design in Queensland, known for showcasing handcrafted contemporary artisanal practice, recently launched a new Online Store. 
artisan's Online Store has something for everyone who loves quality craft and design. It offers online shoppers access to a growing range of unique handcrafted accessories, jewellery, ceramics, glass, homewares and sculpture and art objects, all made in Australia.
"We're thrilled to have launched online shopping for artisan," says Claire Sourgnes, CEO of artisan. "This milestone gives our customers online access to the best of Queensland's and Australia's craft and design."
"Each piece of jewellery, ceramic, glass, fabric, weaving, ornament and object has been lovingly created and showcases handcrafted artisanal practice.
"There is an increasing demand for handcrafted, artisan-made shopping – just what the artisan Online Store offers. And importantly, every purchase generates income for the Australian craftspeople.
"We're adding new makers and products each week, so the store and range is building as we promote more Australian practitioners. And because they are unique pieces, once items are sold they are replaced with entirely new works for customers to enjoy.
"The new Online Store is very timely. COVID-19 restrictions have had a devastating impact on the creative community. Buying from artisan's online is one way to offer craft and design workers meaningful support."
For craftspeople like Brisbane-based ceramicist Rose Jensen-Holm, artisan's Online Store provides another valuable avenue for connecting with customers and the craft and design community.
"I started stocking with artisan in Brisbane three years ago because I like the ethos of the store and it helps build the profile of my work," Jensen-Holm said.
"It's a lovely community to be part of and the online shop is a terrific addition. It will help connect makers with audiences beyond Brisbane, interstate and overseas."
artisan plays a vital role as the peak body for craft and design in Queensland and is the state's only dedicated organization focused on the presentation, advancement and legacy of quality craft and design.
artisan's mission is to share, celebrate and offer advocacy for Australian makers with exhibitions, event, workshops, and the artisan store.
To shop the artisan store visit artisan.org.au.