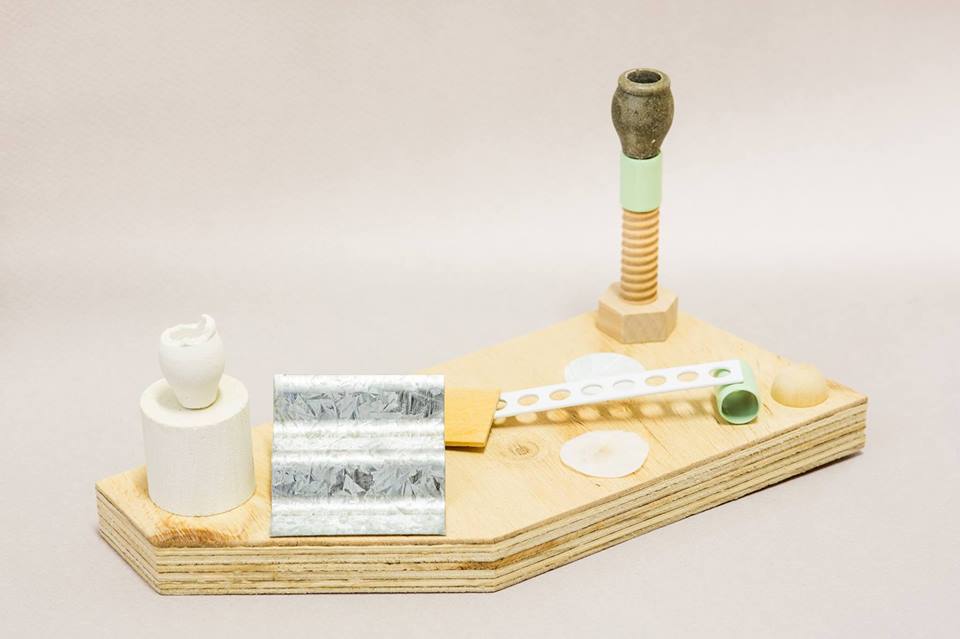 A-CH Gallery is pleased to present a solo exhibition by Bianca Mavrick.

For this forthcoming exhibition, Mavrick explores a playful approach to personal family-heritage from her position as a third-generation immigrant in Australia. Framing memory through personal recounts and archival materials, she examines idiosyncratic aspects of globalisation and cultural assimilation, looking specifically at how these themes contribute towards an ideological understanding of a place. 

Mavrick's grandparents lived on Park Road West, in Dutton Park. Cultural ephemera could be seen around the house, marking the family's Greek heritage. The artist has employed primary and secondary research to produce fragmented storytelling, realised through small objects, installation and jewellery. Using this context as a starting point, she references images found throughout her research, which she then morphs and reduces to abstracted forms.
Please join Bianca Mavrick at A-CH Gallery on Saturday November 22st at 6pm for light refreshments to celebrate the opening of Park Road West.
Writing by Tess Maunder