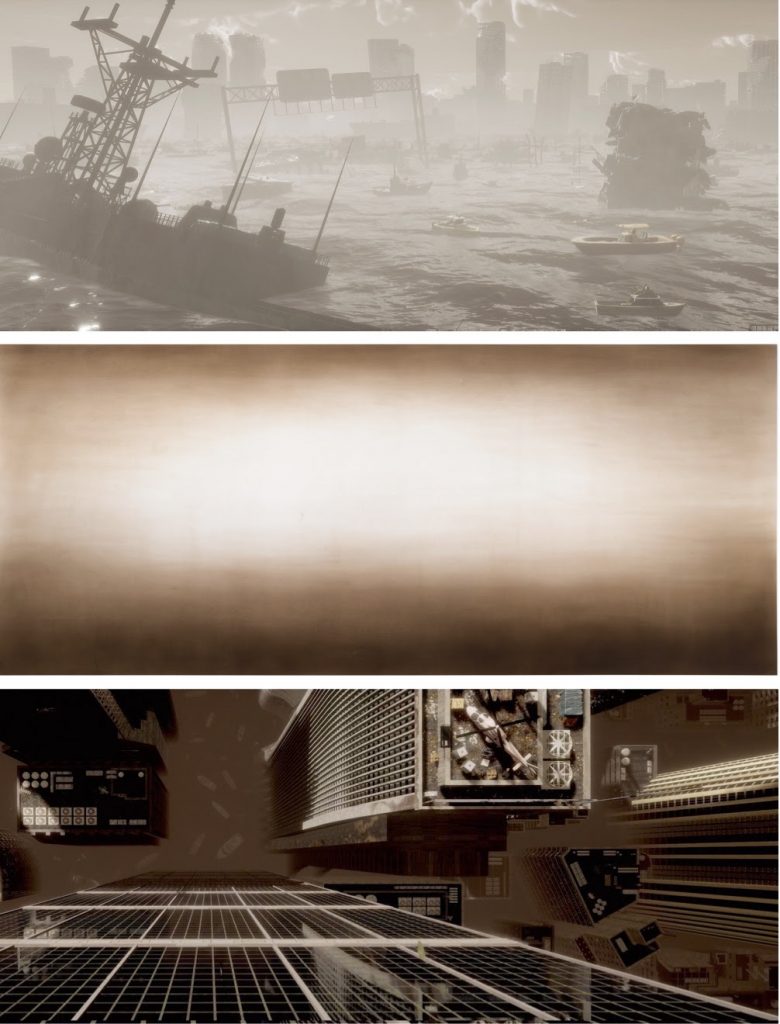 For our second exhibition at the Spring Hill Reservoir, we are presenting new works by Daniel McKewen, including the major multi-channel video work A Rising Tide. The title of this work refers to the economics adage 'a rising tide lifts all boats', made popular by US President John F. Kennedy as he spoke of the promise of a prosperous future. Alongside the video, the exhibition includes a series of paintings and drawings made of coal dust.
Exhibition Dates:  13 – 16 October 2021, 11am-5pm
Exhibition Event: 9 October, 3-5pm
Venue: Spring Hill Reservoir, 230 Wickham Terrace, Spring Hill
This project has been assisted by the Australian Government through the Australia Council, its arts funding and advisory body. The exhibition has been supported by Brisbane City Council. 
IMAGES: Daniel McKewen A Rising Tide 2021, still from three-channel 4K video with sound, infinite loop (top and bottom), Daniel McKewen Value, not worth 2021, coal, gesso, and varnish on canvas, 83.5 x 182.5 cm (middle).