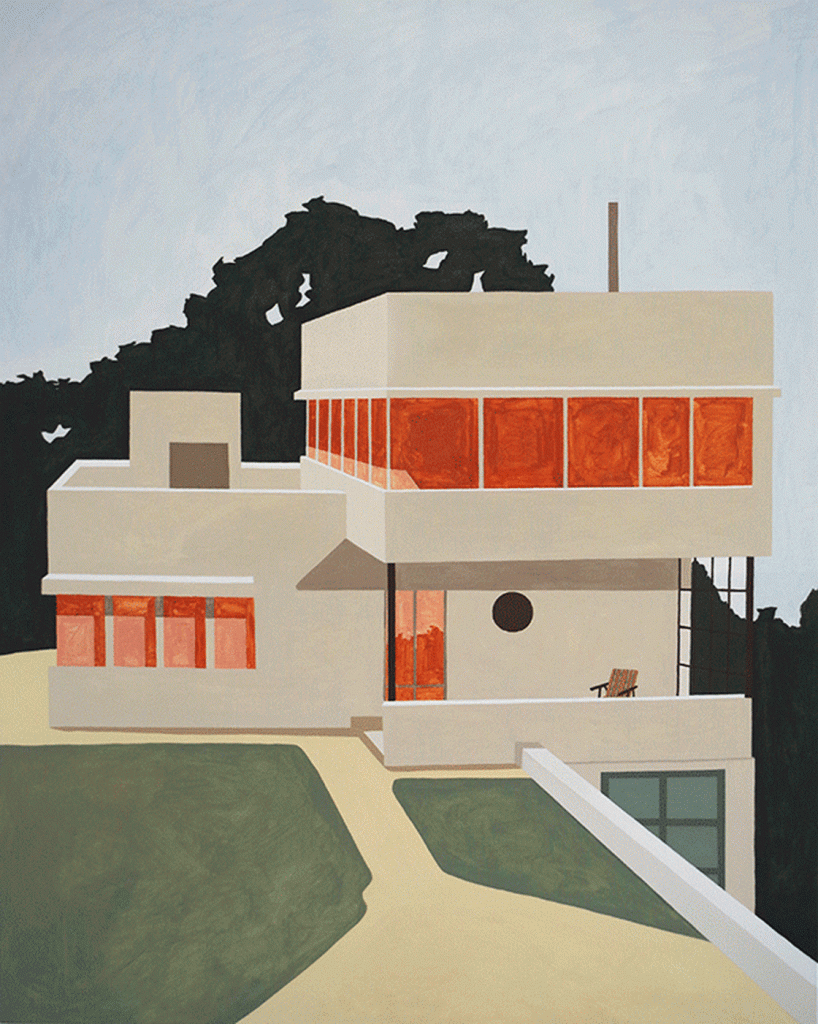 1950's Australia, the days when Sunday mornings meant Dad was washing the Holden, the kids were playing in the backyard under the Hills Hoist and Mum was effortlessly preparing a roast lunch in her modestly appointed kitchen. It was a time of stability and innocence. The standard of living was high, unemployment low and cultural awareness absent. Those who did not fit this increasingly standardised pattern found their minority status more pronounced. By 1956, 1.5 million immigrants had arrived, all within the confines of the White Australia policy. Books such as 'They're A Weird Mob' by John O'Grady published in 1957, tell us of the trials these migrants went through in order to assimilate into a foreign country.
On the surface, this exhibition Distance from Here depicts with uncritical nostalgia, the 1950's Great Australian Dream – a suburban house on a quarter acre block, owned by a traditional nuclear family. However, these beautifully built mid-century modern homes were all designed by post-war European migrants. The first being Hillman House which was built by Russian-born, Viennese-trained émigré architect Dr Henry Epstein in 1948 for the Hillman family in Roseville, Sydney. Many Europeans like Epstein who emigrated to Australia had a significant impact across architecture, interior and furniture design. This series of works speaks of the stories of migrants alike and the enormous contribution they made to Australia.
Eliza Gosse is currently completing a Master of Fine Art at the National Art School. In 2018 her work was part of Suburban Dreams at Penrith Regional Gallery. In 2018 she won the William Fletcher Grant for an Emerging Artist and was a finalist in the Ravenswood Female Art Award, the Waverley Woollahra Art Prize and the Little Things Art Prize. In 2017 she won the John Olsen Drawing Prize at the National Art School in Sydney and was a finalist in the Mosman Art Prize.  She won the Peoples Choice Award in the Waverley Art Prize and the Chippendale World Art residency.  She was also a finalist in the Lloyd Rees Memorial Art Award.