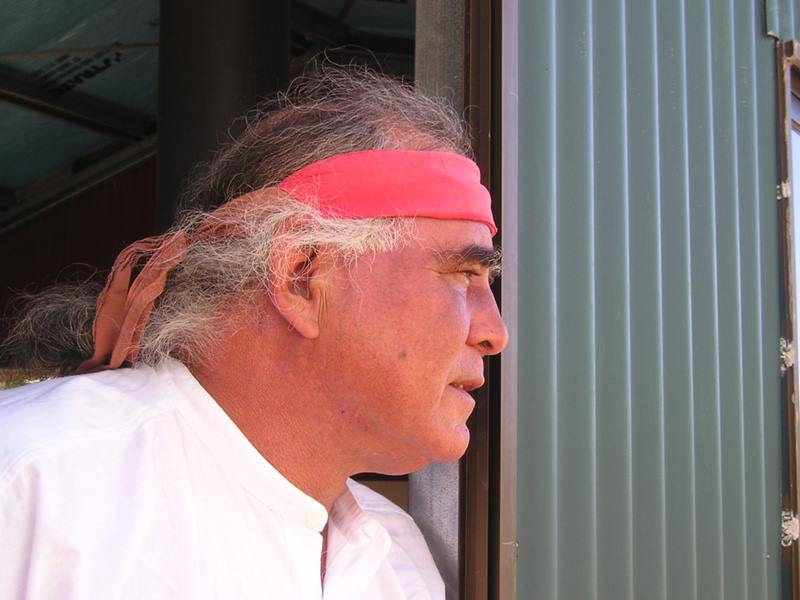 The 70s and 80s were a turbulent time in world history, with the Vietnam War, Cold War, civil rights movements in the United States America and here in Australia rights and social justice were high on many people's agendas. This time followed the landmark referendum of 1967 where 92% of Australians voted for Aboriginal and Torres Strait Islander rights and the land rights movement was heating up. Kev Carmody told Contact Magazine last year, "UQ was a very political place during the 1960s, 70s and 80s but so was the rest of the world".
Kev released his first album 'Pillars of Society' in 1988, at which time Sydney Morning Herald reviewer Bruce Elder wrote that Kev was "Australia's Black Bob Dylan". He has released further albums that have seen not so much the lyrical content change but rather his approach to the music. Kev has received a number of awards, being recognised for his music and his work in the Community. Among others, he was inducted into the ARIA Hall of Fame in 2009 and received UQ's first Indigenous Community Impact Award in 2013.
UQ's Pro-Vice-Chancellor (Indigenous Engagement), Professor Bronwyn Fredericks too, is no stranger to the rights movements and social justice, and recognition of her scholarship and with Community. She has over 30 years of experience working in and with the tertiary sector, State and Federal Governments, and Aboriginal and Torres Strait Islander community-based organisations.
Prior to joining UQ, Bronwyn was Professor and Pro-Vice-Chancellor (Indigenous Engagement) at Central Queensland University (CQU). Bronwyn is a member of the Australian Institute of Aboriginal and Torres Strait Islander Studies (AIATSIS) Research Advisory Committee (RAC), and a member of the Beyond Blue National Research Advisory Committee. Most recently she was a research lead in the health node of the Australian Research Council-funded National Indigenous Researchers and Knowledges Network (NIRAKN) and a Board Member of the Central Queensland Regional Aboriginal and Islander Health Organisation (CQRAICCHO). Last year she was the lead Commissioner for the Qld Productivity Commission's Inquiry into Remote and Discrete Indigenous Communities.
We invite you to join Kev and Professor Fredericks for a vibrant afternoon of stories and sharing experiences, followed by light refreshments.
Co-hosted by UQ Art Museum and the Office of the PVC (Indigenous Engagement).