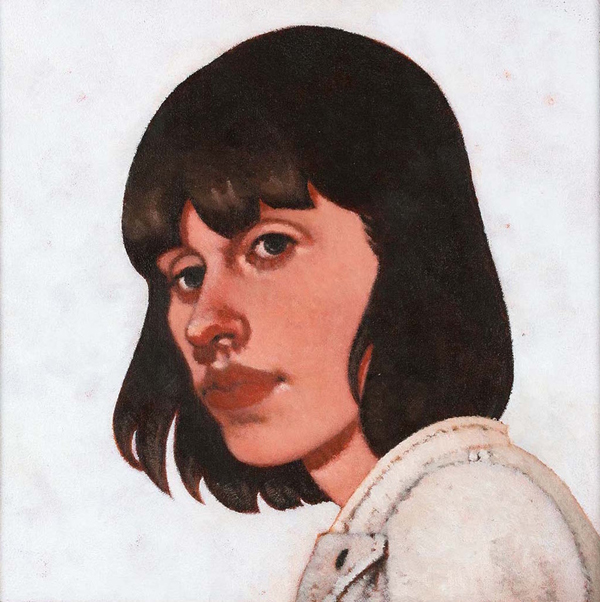 'My recent works explore the concepts and methodologies of tronie or 'character-head' painting, a genre of painting that originated in the Netherlands during the 1630s. The term tronie is derived from Old Dutch and simply means 'head', 'face' or 'facial expression'. A tronie is a typically half-length or bust-sized depiction of a non-specific individual, with compositional emphasis on the head or facial expression of the figure. Importantly the tronie is not a portrait of a particular individual but more an archetype of a human being. The most iconic example from the tronie genre is Johannes Vermeer's Girl with a Pearl Earring (c.1665).
My tronies are intentionally stylised and based on found and collected imagery. Painting tronies allows me to explore figurative painting beyond identity in conventional portraiture.'
India Mark is a figurative painter based in Thirroul, New South Wales. Influenced by traditional genre painting, portraiture and still life, Mark's work attempts to fuse together aesthetics from visual cultures, past and present.
Mark studied at the Australian National University School of Art where she was awarded the Foundation for Visual Arts Scholarship. She recently completed a Master of Fine Art on tronie painting at the National Art School in Darlinghurst, Sydney.
Mark was a finalist in the Archibald Prize for 2016 and the prestigious Brett Whiteley Traveling Art Scholarship for 2017 administered by the Art Gallery of New South Wales.
Image: WHITE RAINCOAT (SMALL)  2017