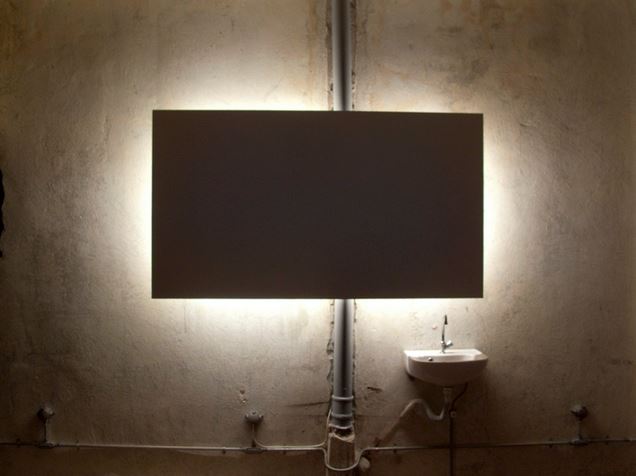 Invisible Movements is an exhibition of new work by Caitlin Franzmann developed abroad, exploring the experience of the body in motion – its internal rhythms in relation to stimuli, spaces and speed.
"For 3 months Caitlin worked at torna in Istanbul as guest artist. For 3 months, she cleaned the cat shit from the arcade corridors, ignored the piss smell, walked pass strangely coloured tiny shapes on the floor. She lost interest in looking at the men walking in and out of the toilet at the end of the corridor.
For 3 months, Caitlin played with the corridor lighting, got acquainted with the coffee-house's owner Ali Bey (was Ali Bey the actual owner?). Ali Bey and her made a film together. Ali Bey read a newspaper for a while in which time had its own ways. He read the paper in front of the camera, under the clock, then drank a little from his tea. He offered tea to Caitlin. A day before this, a bulb from one of the lights in the corridor started to flicker. It made an uncomfortable sound.
For 3 months, Caitlin listened to a wrongly made, badly painted water pipe inside the room she worked in. She became friends with it, or wished to be. She spoke about the circle and repetition, about going and returning, turning and standing, gave examples from Einstein's dreams. She put dots on paper, then there was a need to join the lines. She then turned the lights on and off. Caitlin tried to hear the sounds of torna. So did the sounds."
Text by torna, Istanbul
OPENING / 16 July 2014, 6PM
EXHIBITION / 16 July – 2 August 2014
ARTIST TALK / 23 July, 6PM
FRIDAY NIGHT / 1 August, from 5:30PM onwards
METRO ARTS GALLERY, Level 2