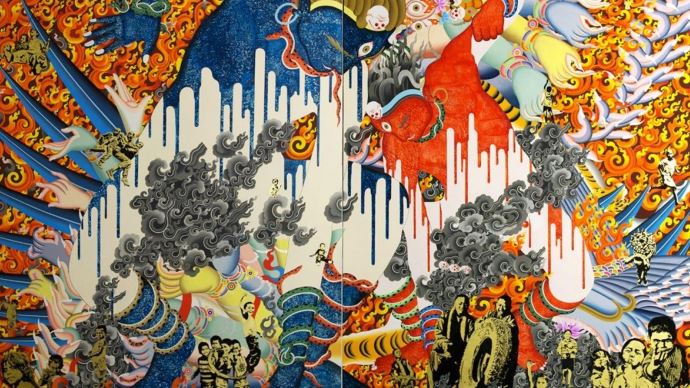 Karmic Imprints – Liberation through seeing brings artworks from some of the most prominent, sought after and sometimes controversial contemporary Tibetan artists from around the world to the Festival of Tibet in 2016. This unique exhibition will open a window into the minds of these artists, some of whom have experienced censorship during their careers, and their inspirations of politics, religion and the conflicts and synergies that exist between identity, traditions, spirituality and life in the modern world.
The exhibition features internationally acclaimed contemporary artists such as Tsherin Sherpa who recently participated in the Eighth Asia Pacific Triennial of Contemporary Art (APT8), the acclaimed Gonkar Gyatso with works held in museum collections around the world, Karma Phuntsok represented in major public Australian institutions, and Tenzing Rigdol whose film 'Bringing Tibet Home' has been screened in major international film festivals. These are featured alongside exciting new artists that have never been shown in Australia, and artists from the Himalayan region including Hit Man Gurung, also featured in APT8.
From the rich colours of thangka painting to quiet meditative compositions, the the works feautured carry an energy and voice for Tibetans, each providing their own spiritual or emotional imprint, releasing their own karmic presence. Karmic Imprints – Liberation through seeing is one of the most significant collections of contemporary Tibetan art ever brought together in Australia and reveals the rich techniques, determined and inspiring voices, and the complex political situation that faces Tibet and its people today.
Opening: 20th April, 6:30pm
Image: Tsherin Sherpa , All Things Considered (2015)