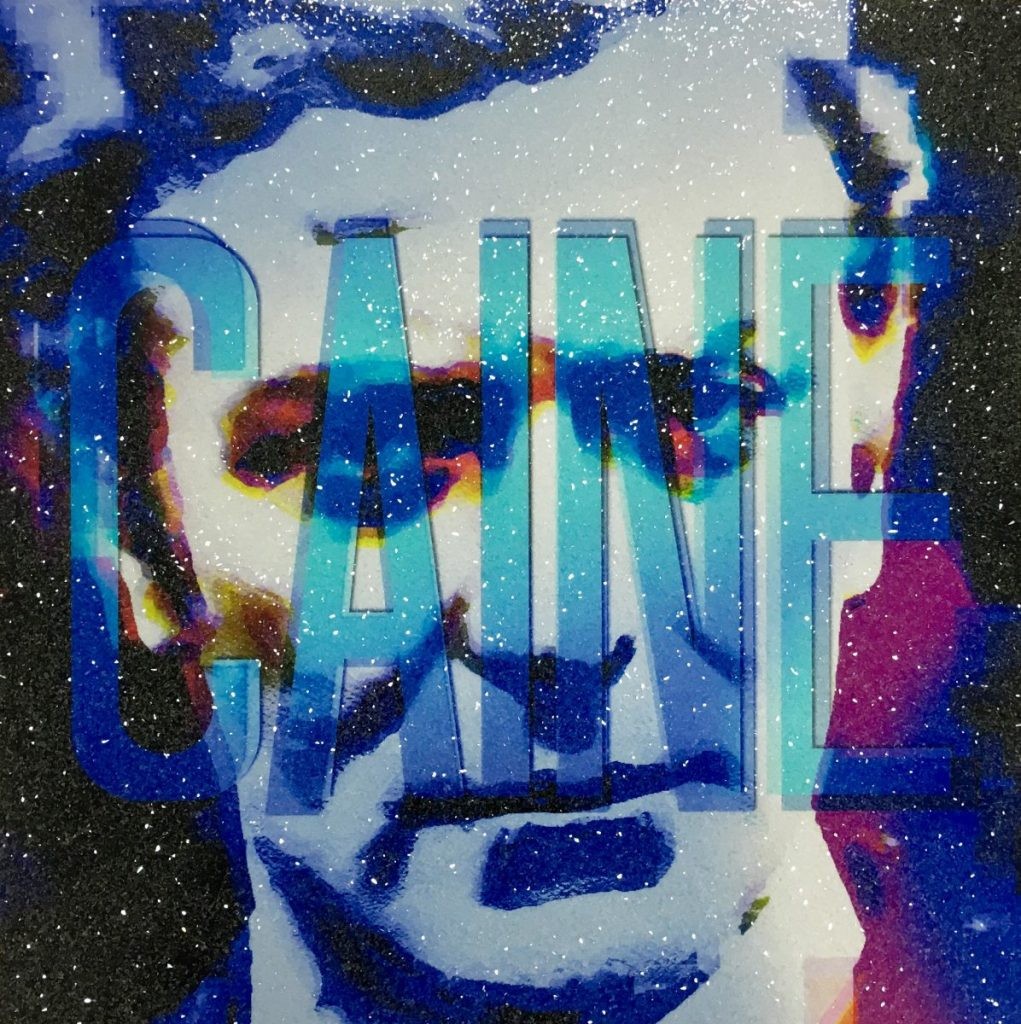 British contemporary artist, Lincoln Townley will visit Brisbane next month to open his first Australian exhibition at the Brisbane Powerhouse in collaboration with REDSEA Gallery.
Lincoln Townley is best known for his raw and confronting oil paintings that depict man's descent into darkness in pursuit for money or reputation, and finding strength to conquer their power. Dubbed 'the next Andy Warhol', by Sir Michael Caine, Townley's ICON portraits are constantly in demand for their ability to capture the creative and turbulent energies of iconic celebrities.
Powerful people around the world collect his work, from Sir Michael Caine, Al Pacino, Stephen Schwarzman, to Linda Powell. His ICON series feature stars such as Prince, David Bowie, Leonard DiCaprio, Kate Moss, Mohammad Ali and Meryl Streep.
Townley has had a meteoric rise through the art world since 2014, and since then his works have increased in value by 400%.
A bidding war last year between art collectors saw the sale of his David Bowie portrait rise to the sale price of £250,000. In June this year, a private American art collector purchased Townley's diamond encrusted portrait of the late Princess Diana for £1 million.
Brisbane Powerhouse Artistic Director, Kris Stewart said that the opportunity to showcase the work of one of the most commercially successful artists in the world today is an honour for both the Powerhouse and Brisbane.
"Brisbane is a modern, sophisticated, art loving city and Lincoln Townley's decision to bring his first Australian exhibition here is a great endorsement of that. "The Brisbane Powerhouse is one of the most unique and well-respected arts venues in the country and with REDSEA Gallery, we are thrilled to welcome Lincoln Townley and his collection to Australia."
Townley famously has had no formal training in art and turned to painting as a way of coping with a drug and alcohol addiction. His struggle is the essence of what the Icons and original oils are unified around; the descent into darkness and finding the strength to overcome its power.
Townley proudly speaks about how he was rejected by more than 90 galleries before he decided to rent his own gallery space and subsequently sold out the entire collection in the first week-end.
"The old arts-establishment couldn't stand me then and still can't stand me now. I am where I am today because I was determined. "I believe I will connect with Australian audiences because of our similar anti-establishment views and I am so excited to share my art with a new part of the world and hopefully draw some inspiration from my time in Brisbane."
Managing Director of REDSEA Gallery and co-exhibitor, Lee Steer says the Townley exhibition has been generating buzz for months amongst Brisbane art aficionados.
"This exhibition has been greatly anticipated and it's a pleasure to be able to finally share it with Australian audiences.
"The Surprise Collection both complements and contrasts with Lincoln's ICONS series in that it is a powerful visual depiction of the darkness man has to conquer to gain ultimate iconic stature.
"I know Australians will love his work and will embrace him as whole-heartedly as other international audiences have and I expect his pieces will be highly sought after."
Townley is the current artist in residence at the BAFTA's in LA and has exhibited at the National Gallery and Saatchi Gallery in London. Townley will be returning to Saatchi Gallery once again in 2018 for a major exhibition.
The Surprise Collection will be on display at the Brisbane Powerhouse and REDSEA Gallery from 17 August until 1 October 2017 and all pieces are available for purchase.