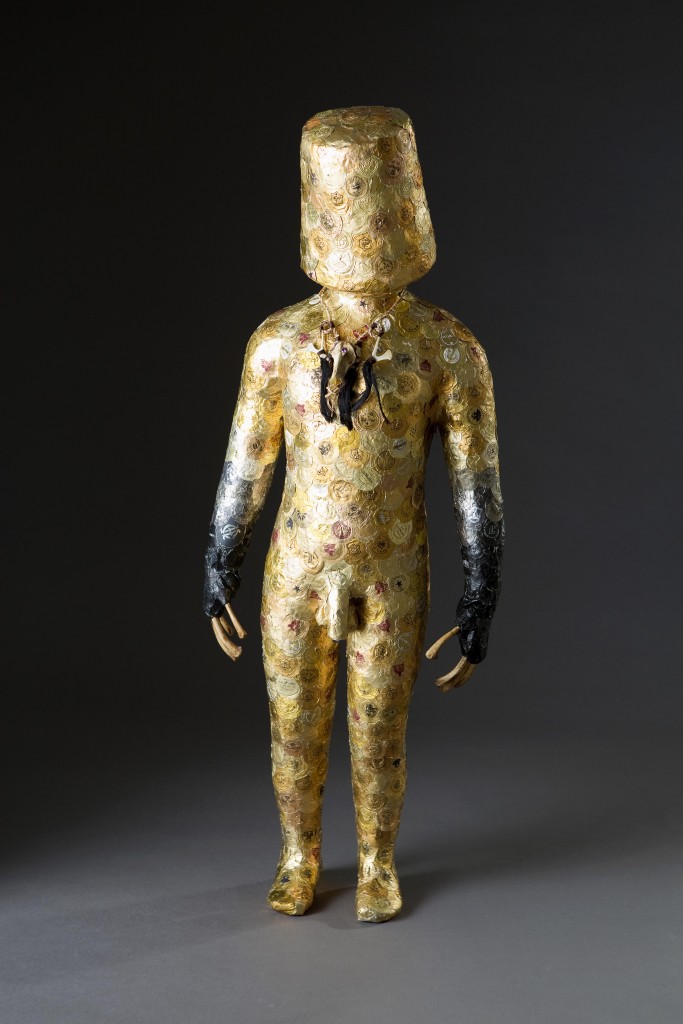 The highly recognisable sculptures of Linde Ivimey will be presented in a new solo exhibition, Cross My Heart, at Jan Murphy Gallery. Using an extremely diverse and distinctive range of materials, her creatures are comprised of bone, hair, teeth, fabric, gemstones and metals, amongst other things.
Cross My Heart is a masquerade ball of sorts, an exploration of the metaphorical disguises we wear to hide our personal truths. Featuring an array of characters, both animal and human, whose identities are playfully concealed, the artworks are suggestive of the various emotive states that comprise human nature.
In 2013, a major survey of her practice was presented at The University of Queensland Art Museum, which included works from 2001 to 2012. The exhibition was accompanied by a monograph on the artist, written by arts writer and curator, Louise Martin-Chew. Her work is held in public institutions including the National Gallery of Australia and National Gallery of Victoria, as well as by important private collections in Australia and New Zealand.
Image: Linde Ivimey Dr. Ordines 2015, acrylic resin, Champagne foils, natural fibre, found objects, amethyst and bird bones, 100.0 x 40.0 x 17.0 cm