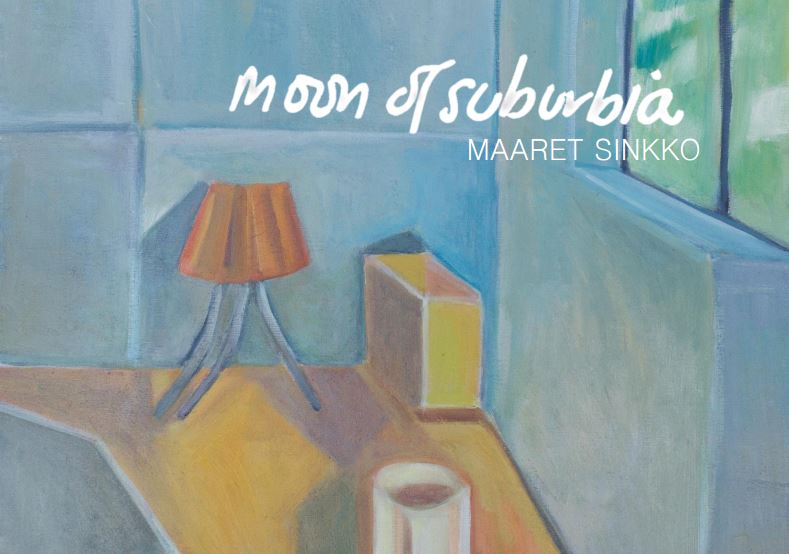 Rising artist Maaret Sinkko will hold her first Brisbane solo exhibition at Woolloongabba Art Gallery on Friday 9 December.
Titled 'moon of suburbia', the exhibition explores the transient nature of people in Queensland regional towns – in this case, Yeppoon – on the coast near Rockhampton.
Sinkko's work has become well-known and popular in Central Queensland, and this exhibition will give southeast Queenslanders a chance to see and appreciate her unique style.
The paintings explore her personal experience of a friend's decision to pack up her home, her child and her dog and move on after being unable to find ongoing work in the region.
The shift in the availability of work in Queensland's regional cities and towns means many households are on the move.
"It seems the trend has increased over the past couple of decades," she said. "Nothing stays the same, except the cycle of change."
In preparing for her first solo Brisbane exhibition, Maaret Sinkko has adopted the hashtag #sleepisoptional. But she's only partly joking.
In the past few months, the Yeppoon artist has worked on paintings for her Brisbane exhibition, completed more than 40 en plein air paintings (leaving the studio to paint and draw in the landscape) of the region for a current solo exhibition in Rockhampton and wrapped up a two-year project of 1400 prints for a reprint of the book 'A Modest Proposal' being put together by Rockhampton fine letterpress artist Derek Lamb.
Plus, she has just returned from New York, exhibiting at a Book Fair with seven other Australian artists. All while raising a young child and working full time.
Sinkko began her career in West End, pre-Expo, living at 447 Montague Road at the former Teacher's Correspondence School. She has lived in Yeppoon for the past 20 years.