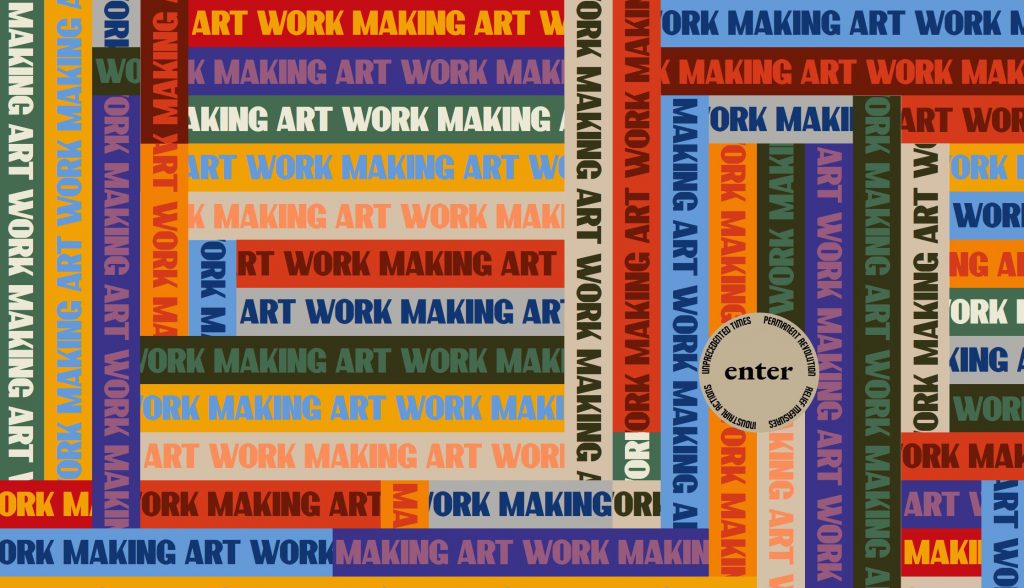 Since first launching in June, Making Art Work has engaged 24 artists and writers to respond to the tumultuous times we find ourselves in through their work.
Today we launch the second round of commissions, share the details of exciting new co-commissions with Brisbane Festival, and invite you to visit the physical Making Art Work project space at IMA Belltower.
Now live on makingart.work are new works by: Monika Noémi Correa, Merinda Davies, Ana Paula Estrada, Chantal Fraser, Gordon Hookey, Jenna Lee, Refugee Solidarity Meanjin, Steven Oliver, Sarah Poulgrain, and Angelica Roache-Wilson. You'll also see a preview of public works by Hannah Brontë, Julian Day, and Kinly Grey to be presented in in conjunction with Brisbane Festival in September.
Making Art Work is supported by the Queensland Government through Arts Queensland. New works by Hannah Brontë, Julian Day, and Kinly Grey are co-commissioned by the IMA and Brisbane Festival. Brisbane Festival is an initiative of the Queensland Government and Brisbane City Council.