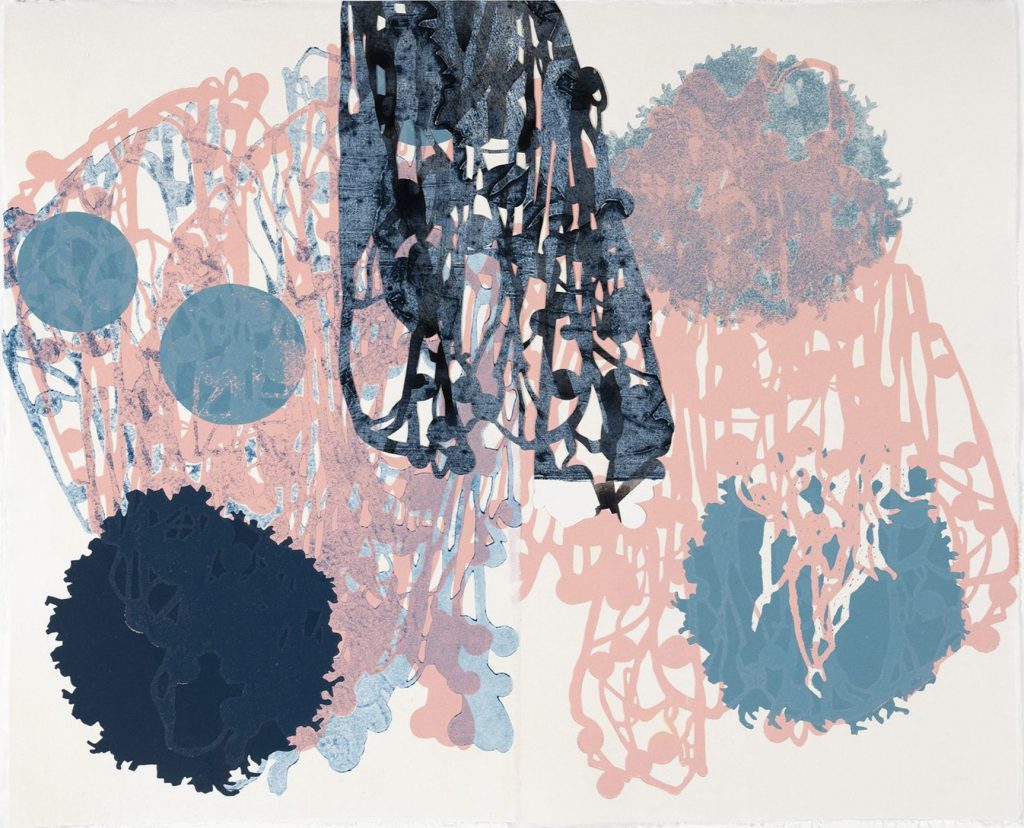 Onespace Gallery is proud to present our first online exhibition The tide spoke, by Nicola Moss. The tide spoke features a beautiful body of colourful relief prints developed by Moss while in residence this year at Scuola Internazionale di Grafica Venice.
As Louise Martin-Chew suggests in her accompanying essay:
"For decades, Moss has produced work about her Australian environments, and has made regular forays into other cities to explore the connections between urban communities and their green spaces. These prints are significant in her practice in their new adaptation of media, but also see her listening in to the tidal languages of Venice, mixed with Australian imagery and increasingly heated environmental conversations."
Working with an archive of paper cut stencils, Moss layered fresh colours each day creating opportunity for new compositions and a specific language in response to memories of place and experience. Back in her studio, prints were paired in combinations, others completed with additions of collage. These prints speak of the many conversations encountered during her residency and, her thoughts on the value of healthy environments.
Moss's prints are layered with ecological motifs suggestive of land, water, development and flora, exploring the changing nature of coastal environments. Several prints utilise ghost imagery overlaid with round fringed forms, symbolic of turf or lawn, others feature water elements – a force beyond our control.
View the exhibition Room Brochure here
Image:  Nicola Moss, The tide spoke (Island waters), 2019, Unique state relief print with collage, 43 x 51.5cm. Photo: Carl Warner.