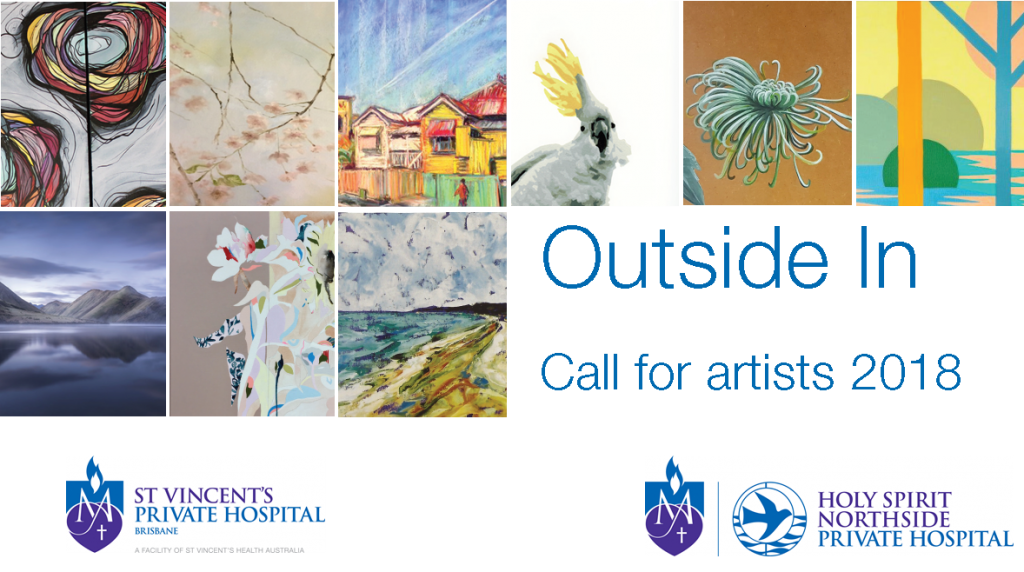 We are seeking artists for Outside In 2018 – art exhibitions that transform the hospital environment at St Vincent's Private Hospital Brisbane and Holy Spirit Northside Private Hospital.
We invite proposals from artists that wish to show their work in a unique way to a wide audience, impacting directly on the quality of life for patients, visitors and staff. Artists loan exhibitions to the hospital for six month periods and sales of work are encouraged.
Now in its fourth year, Outside In is open to emerging and established artists who wish to show work that provides hospital patients with a connection to the outside world. Art works are expected to stimulate encounters with people, places and experiences beyond the hospital itself. They provide opportunities for reflection and contemplation, and engage memory and recognition, inspiration and motivation.
Details of how to submit a proposal can be found here: https://svphb.org.au/home/about-us/arts-program