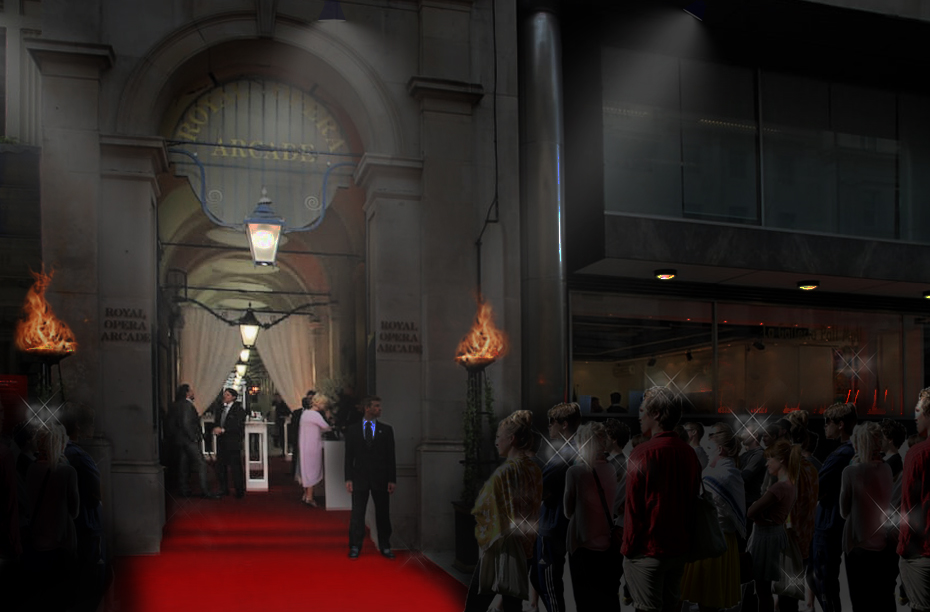 Passion for Freedom independent art exhibition opens once again in London on Monday, 1st October 2018, at its new home in the Royal Opera Arcade Gallery & La Galleria Pall Mall. This year's venue is located within 5 minutes' walk from Sotheby's, Christie's, The National Gallery and The West End Theatres, and only 3 minutes from Mall Galleries where the 2015 PFF art exhibition took place gathering freedom artists from around the world.
The exhibition will showcase uncensored art from the UK, Europe and around the world, promoting human rights, highlighting injustice and celebrating artistic freedom of expression.
Located in its centre, La Galleria is one of the London's most prestigious historical landmarks and provides the perfect setting for our story. We are confident that the public's hunger for free artistic expression will be showcased during the two weeks of this year's festival. We anticipate thousands of art enthusiasts and visitors so long as we properly publicise ourselves.
During our 10 years of activity, we showcased over 600 artists from 55 countries and over 15000 people visited the festival, along with many more online. As ever, PFF will present  courageous art from around the world promoting human rights and freedom of expression.
Passion For Freedom art exhibition presents a prestigious annual international art competition, featuring freedom in the art world.
Passion for Freedom invites submissions from visual artists involved in practice of painting, sculpture, drawing, print, photography, mixed media, installation and video.
If you are a prospective artists with a strong belief that art can also serve a stronger purpose, do not to hesitate to send us your artwork.
For more information please visit the – Website