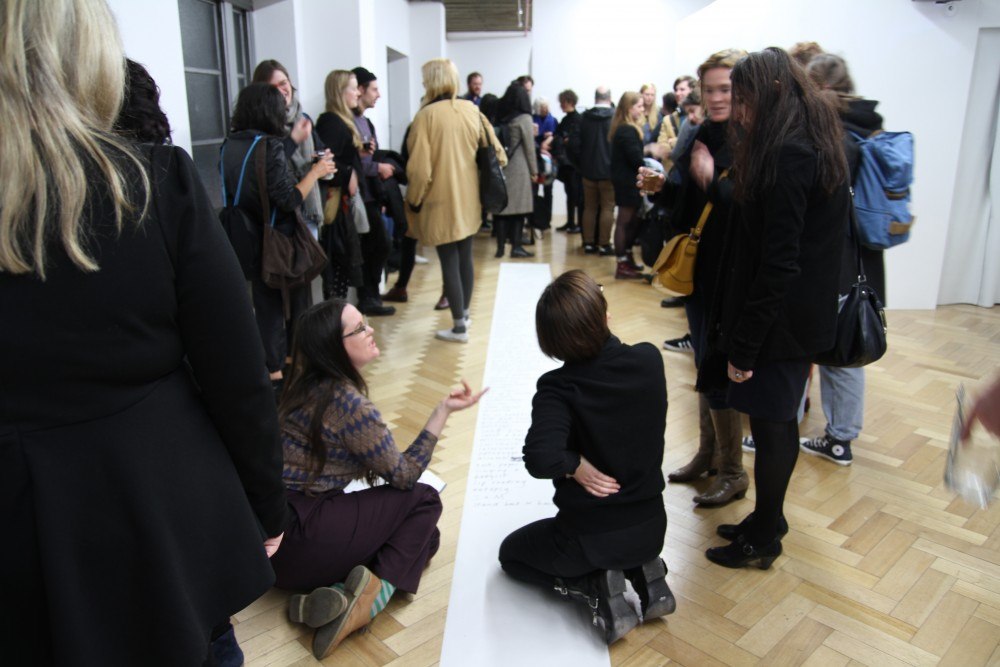 Artists Antoinette J. Citizen and Courtney Coombs are compiling a list of things that would not exist without creativity. Join in for 5 minutes or for the whole session to extend the conversation.
This work accompanies the 'Artist* Led Economy: Basic Income & the Case for a Freed Future' online symposium. For more information head to the website: 
https://bit.ly/ArtistLedEconomy
—
'Performance for a world without creativity' (2020) extends on their previous work, Activities that require two people (2016/17), for which Citizen and Coombs, in collaboration with opening event visitors, compiled a list of activities that require two or more people. Working in conversation with one another, as well as with visitors to their digital working space, the artists will produce a list of activities that wouldn't exist without artists or creatives, highlighting the inconsistencies of expectation vs commitment to the arts. At the conclusion of the event, the listed activities will remain as a remnant of the activity.
Antoinette J. Citizen and Courtney Coombs are independent artists in their own rights, who – since their days as undergraduate students – have been friends and occasional artistic collaborators. While their individual practices respectively focus on ideas relating to technology and in negotiating patriarchal, heteronormative society, their collaborative relationship often centres on ideas of conversation and communication as a means to overcome their physical distance. Frequently, humour is employed as a strategy with which to earnestly engage with more serious or subversive ideas relating to their own positions as early-career artists, and to the explore the practice of art-making as a legitimate form of labour.